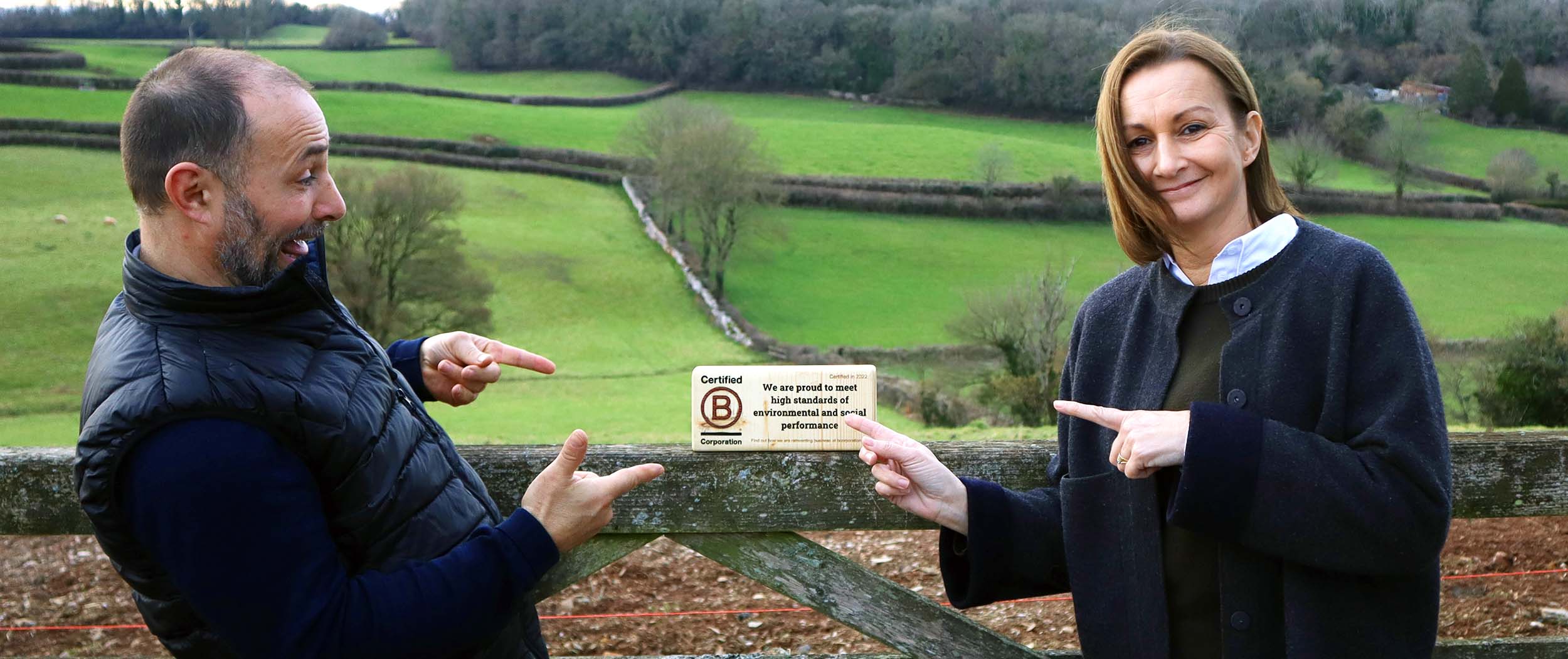 In April 2022 Sharpham Cheese became the first dairy cheesemaker in the UK to become a B Corp™ joining a growing global community of businesses that are dedicated to building a better world.
The B Corp certification is awarded to companies who meet the highest standards of social and environmental impact; who put people and planet up there with profit and use their business as a force for good.
Becoming a B Corp isn't easy. The rigorous certification process took us almost two years and measured our impact across five key areas: Governance, Workers, Community, Environment and Customers. Every part of our business was looked at through a microscope.
We're extremely proud that our small dairy has achieved certification at the first attempt. It is confirmation - from an independent, trusted source - that we care about our community, our team, our customers, and our planet.
But that's really only the beginning
Being a B Corp is about more than ticking boxes. It commits us to improvement. It means putting B Corp at the heart of our business, creating a positive culture and a shared sense of purpose.
---
The average score for an 'ordinary business' is 50.9. To be B Corp Certified, a business must achieve a score of 80 or above. Our Impact Assessment Score when we certified in April 2022 was 85.5. So, there's still plenty of work to be done and scope to improve.
We must undergo re-certification every three years. Along the way we will be measuring our progress and setting ourselves challenging goals so that we can increase our score in 2025, to enable us to have an even more positive social and environmental impact – and we are up for that challenge!
Click here to find out more about B Corp.
Here are a just few things we've done already that we're really proud of...