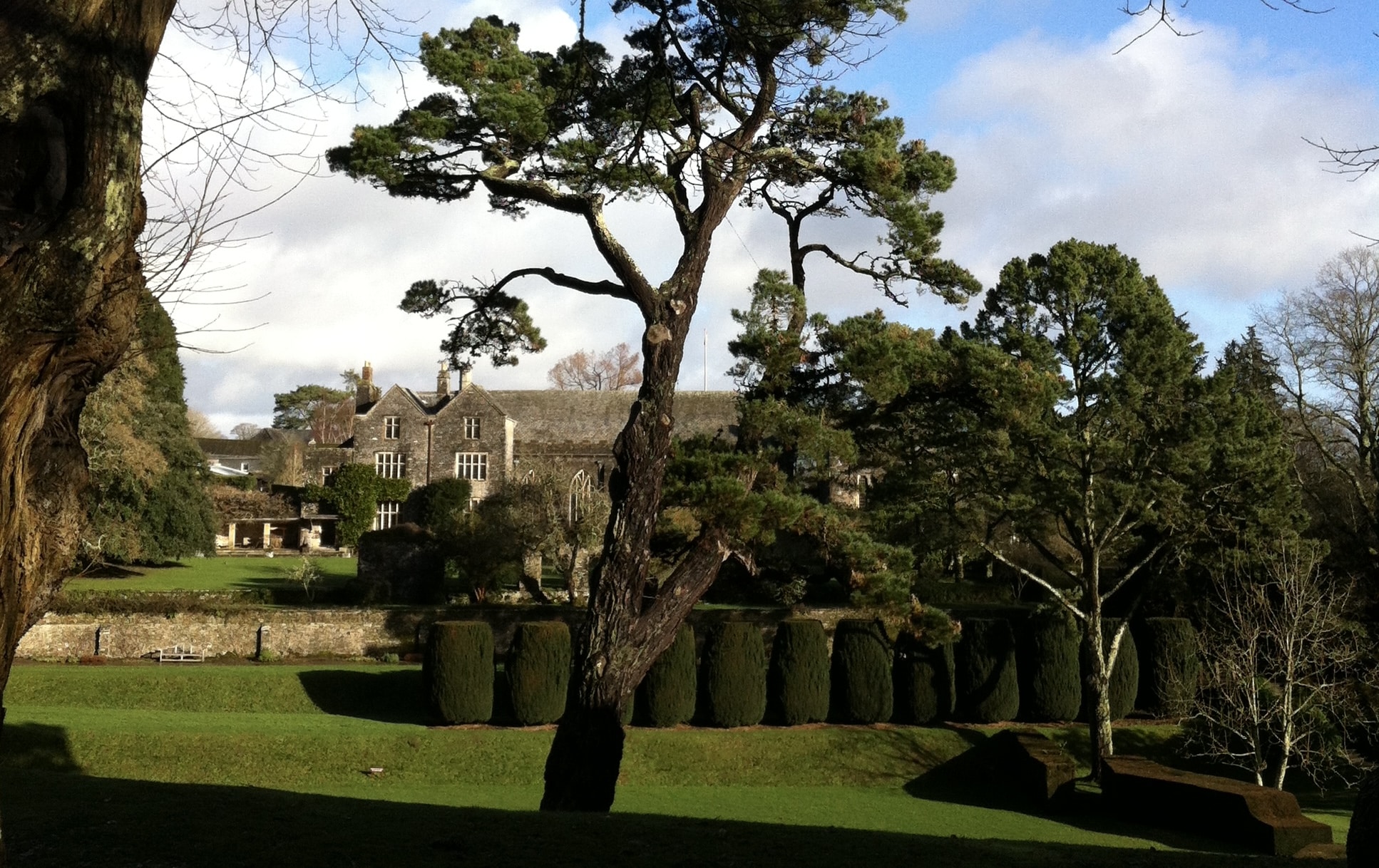 What inspired the name of our most elegant cheese?
Firmly rooted in the South Devon countryside, Sharpham Cheese can trace one of those long, winding roots six miles upriver to the Dartington Estate, to the spectacular hall surrounded by 1,200-acres and to its pioneering owners, Leonard and Dorothy Elmhirst.
The Elmhirsts bought the neglected 14th century Dartington Estate in 1926 and founded the 'Dartington Experiment'. The Estate became a centre for artists, architects, writers, philosophers and musicians from around the world. They created an exceptional hub of creativity which still thrives today, supporting learning in arts, ecology and social justice.
Sharpham Elmhirst cheese is named in honour of the only daughter and eldest child of Leonard and Dorothy, Ruth Elmhirst, who was brought up at Dartington.
Ruth married writer and environmentalist Maurice Ash. In the 1960s they bought the beautiful Sharpham Estate just a few miles away from Dartington, and in 1972 Maurice took over the reins as Chair of the Dartington Hall Trust.
Maurice guided both Estates towards embracing the growing environmental movement. By the early 1980s at Sharpham, Maurice and Ruth had founded a vineyard, a dairy farm and the Sharpham cheese dairy, alongside their charity the Sharpham Trust, which supported and continues to promote the arts, conservation and rural regeneration.
Elmhirst cheese was first made in the courtyard of the Sharpham Estate in the early 1980s, but was put on hold for a while as it proved tricky to make and the popular Sharpham Brie was using up capacity in the dairy. Elmhirst was reintroduced by the then Head Cheesemaker, Debbie Mumford, in the 1990s and has been in production ever since.
Debbie retired last year and production is now under the watchful eye of Peter Haworth, who commented:
"We only make around 2.5 tonnes a year, in small batches as the curds are only cut once resulting in big creamy curds that need very gentle handling to make sure we get the soft even texture in each cheese.
"It is made completely by hand using traditional methods and is our most opulent cheese. We use our own Jersey cows' milk with added double cream sourced from the Sutton Lucy Dairy in East Devon. It's something of a rarity in the UK - a triple cream cheese."
The cheese dairy is now owned by the Parsons family but it's still on the beautiful Sharpham Estate, just downriver from Dartington.
Images:
Journal cover - Maurice and Ruth Ash (credit The Dartington Trust)
This page - Top Dartington Hall.  Bottom The Sharpham Estate