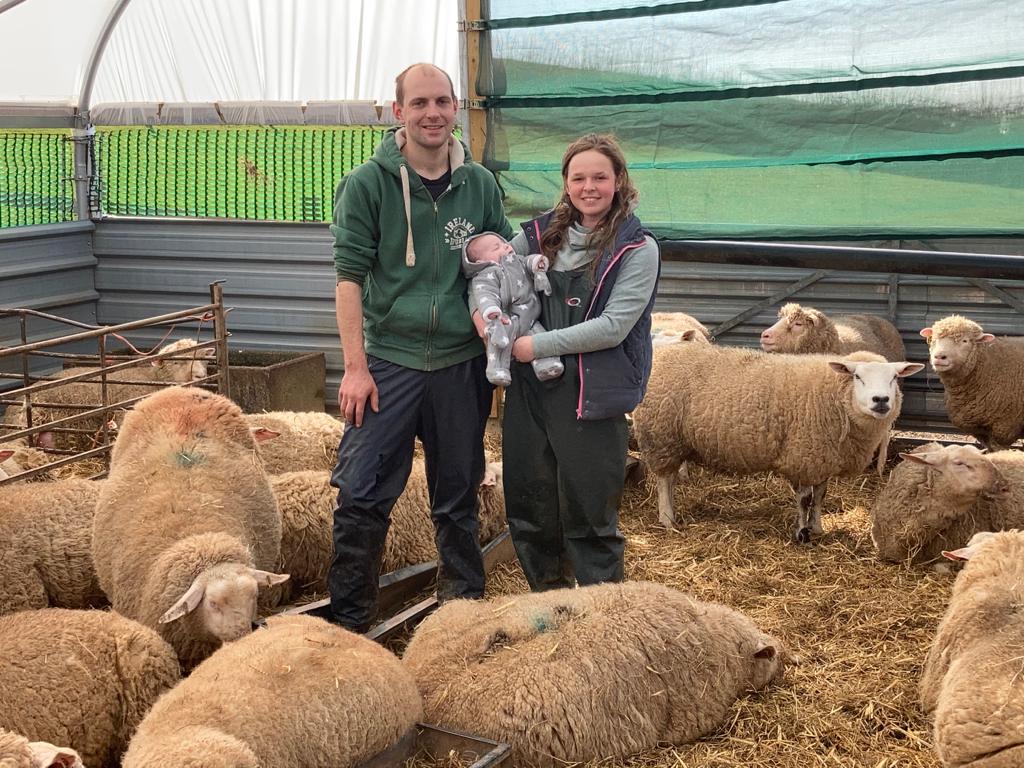 James & Jade,
Churchlands Farm
Churchlands Farm is Sharpham's brand new supplier of lovely, rich ewes' milk. Situated near Modbury, in the heart of South Devon, the farm is owned by Devon County Council, but is home to tenant farmers James and Jade Wotton and their brand new baby, Adele.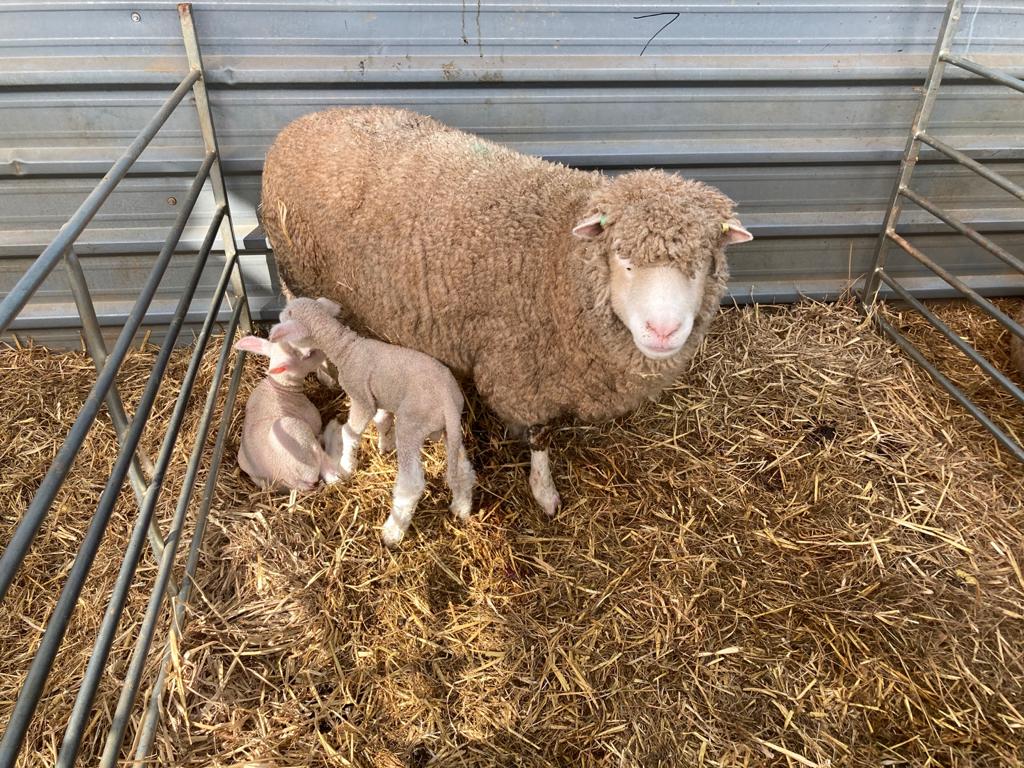 Ewes' milk is the creamiest milk you can get. Milk from sheep contains roughly double the amount of butterfat than cow or goats' milk. This makes it perfect for making cheese. Ewes' milk is used in our Sharpham Washbourne cheese which was created to mark the 50th anniversary of the South Devon Area of Outstanding Natural Beauty. We are delighted to say Washbourne won 'Supreme Champion' at the Global Cheese Awards in 2019.
---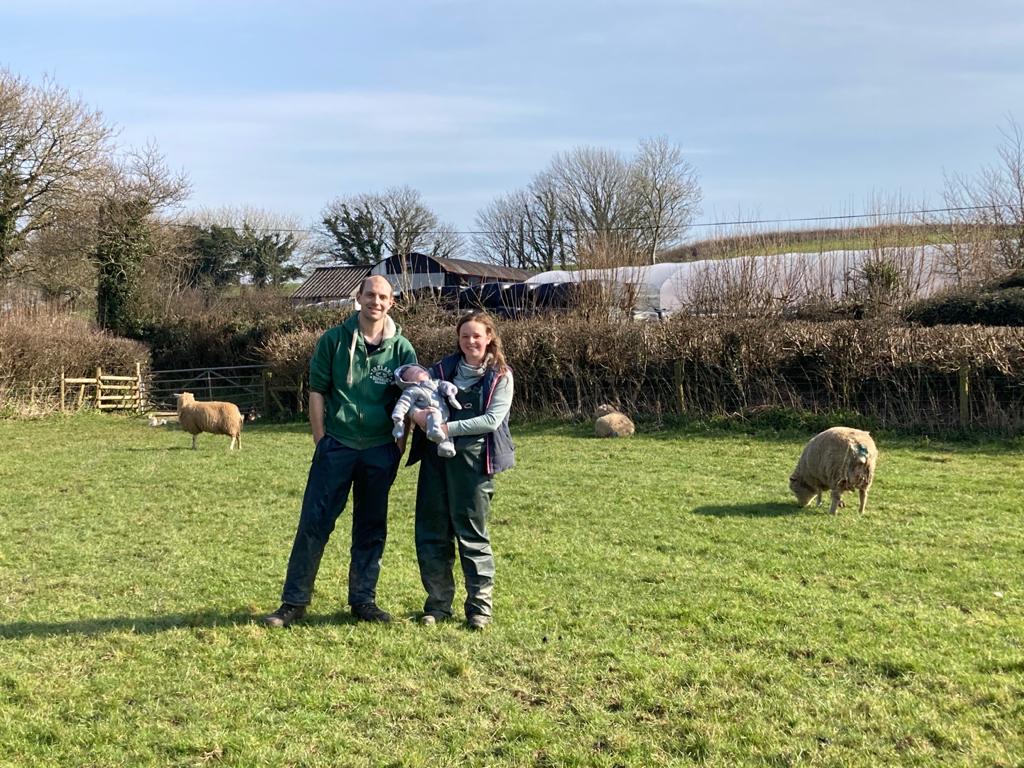 Both James and Jade grew up on beef and sheep farms with Jade having spent 10 years milking cows. The couple milk a mixed flock of Dorset and Friesland ewes. As well as being farmer, James is also a livestock auctioneer and land agent.
New baby, Adele arrived at the end of January and already spends a fair bit of time in the sheep shed.
---