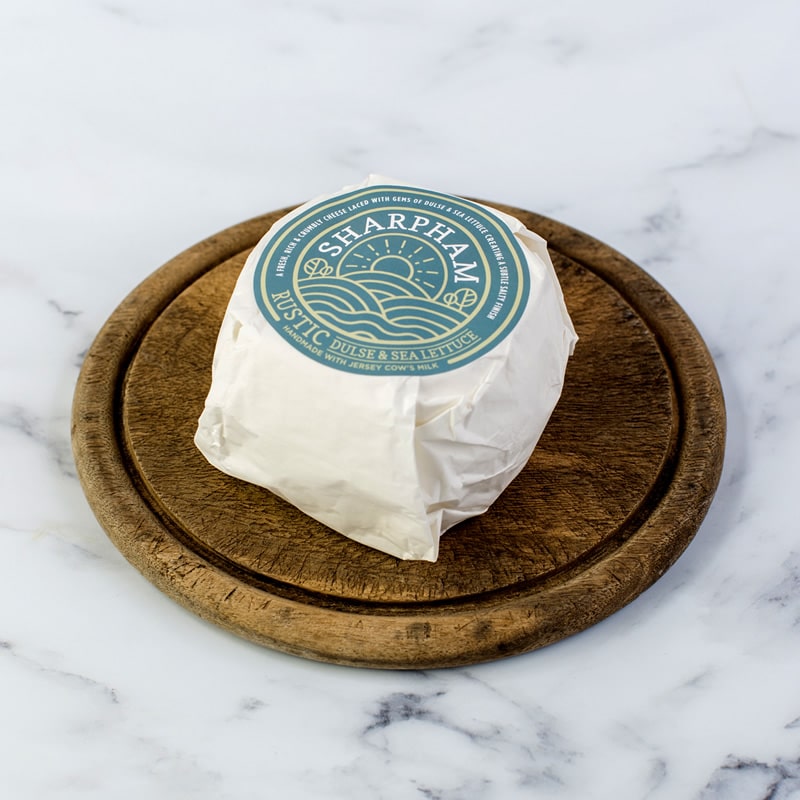 We have exciting news! We are launching a brand new cheese this autumn 2020.
Sharpham Rustic with Dulse & Sea Lettuce is a fresh, rich and crumbly cheese laced with gems of locally hand-harvested seaweed. The addition of seaweed gives a subtle, savoury, umami finish to the classic Sharpham Rustic.
It's delicious on its own and will be a unique and flavoursome addition to any cheese board, in fact it has already been recognised at the Taste of the West Awards.
Our new cheese is available in 1kg rounds exclusively through leading south west wholesaler Hawkridge Farmhouse Dairy Produce initially, and to the public through their customers including outlets such as Darts Farm, near Exeter and Dart To Mouth Deli in Dartmouth, and from our website here.
---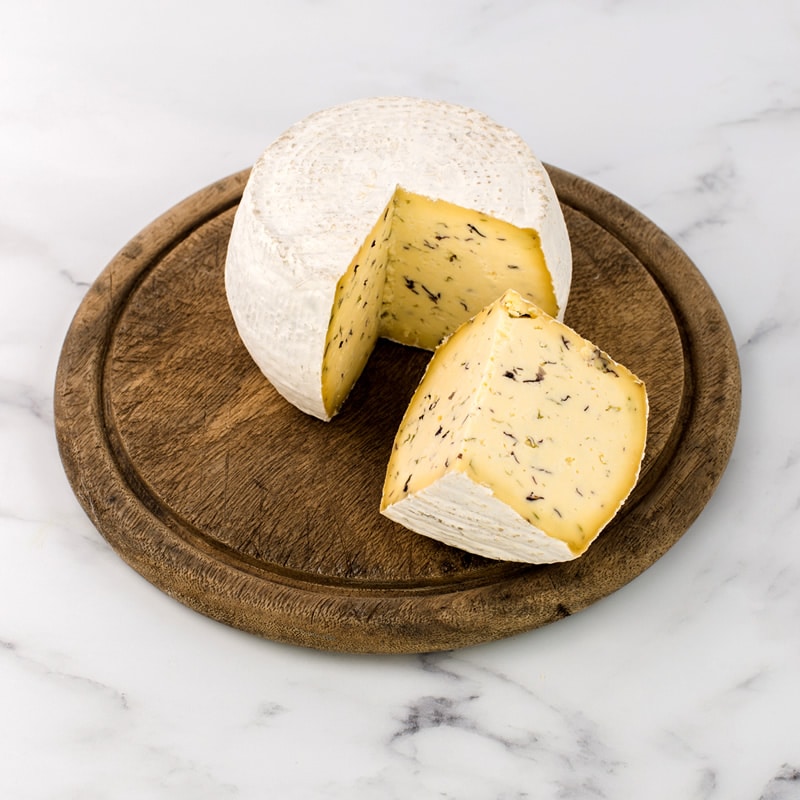 The idea for the new cheese grew out of a chance meeting between Sharpham's owner, Greg, and the owner of Ebb Tides Seaweed.
This small, Devon-based company sustainably hand harvests the very best varieties of seaweed from the Devon coast for use in everyday cooking. Greg's idea was perfected by Sharpham's head cheesemaker Debbie Mumford who experimented and refined the recipe until we had a cheese ready to launch.
So, watch out for it in your local cheesemonger and see what you think. We hope you like it as much as we do.
---