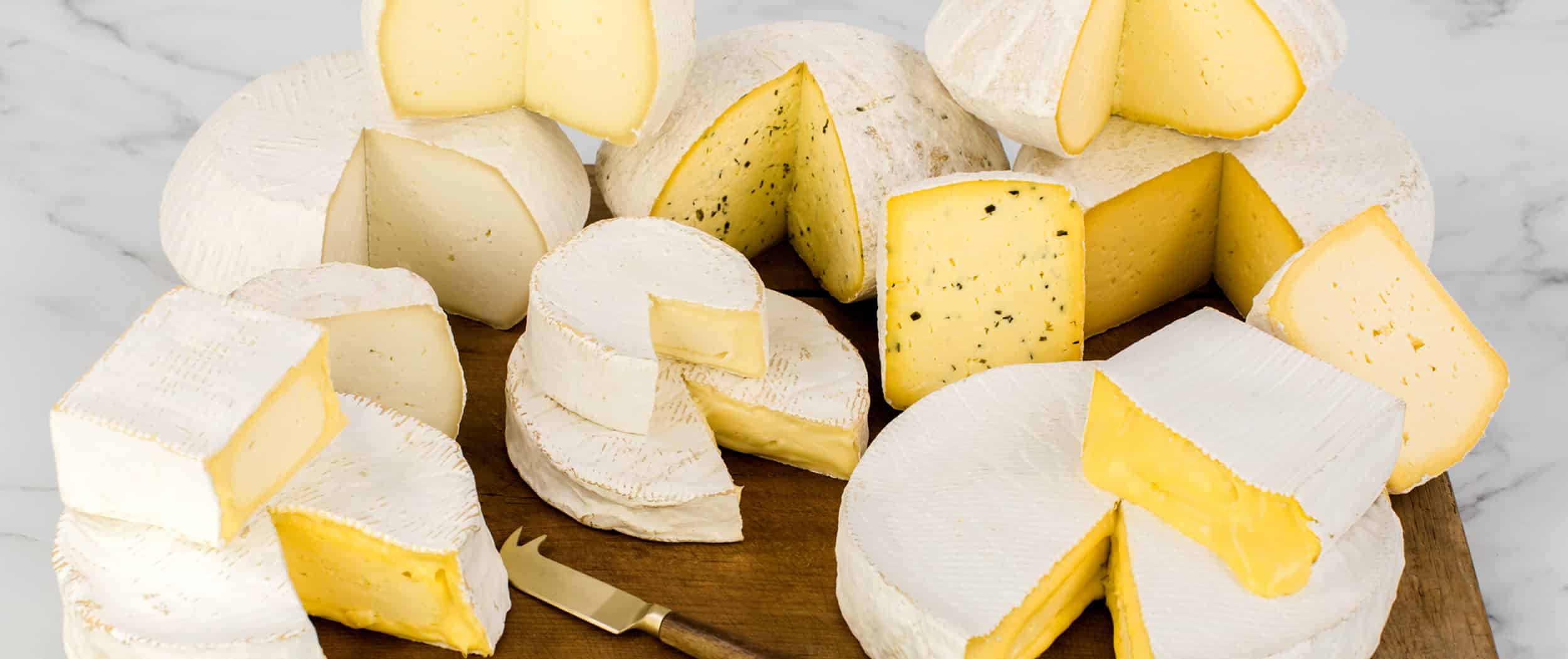 How to store and serve cheese
Sharpham Cheese is made by hand and the taste will vary slightly with each day's make and depending on the season.
You'd be surprised how munching on fresh spring grass can affect the taste of our Jersey cows' milk. The flavour will also change as the cheese ripens.

If you have ordered cheese to be delivered from our website you should unbox and check the wrapping is intact and the cheese is undamaged. Our cheeses are usually at their best for approximately two weeks from arrival with you.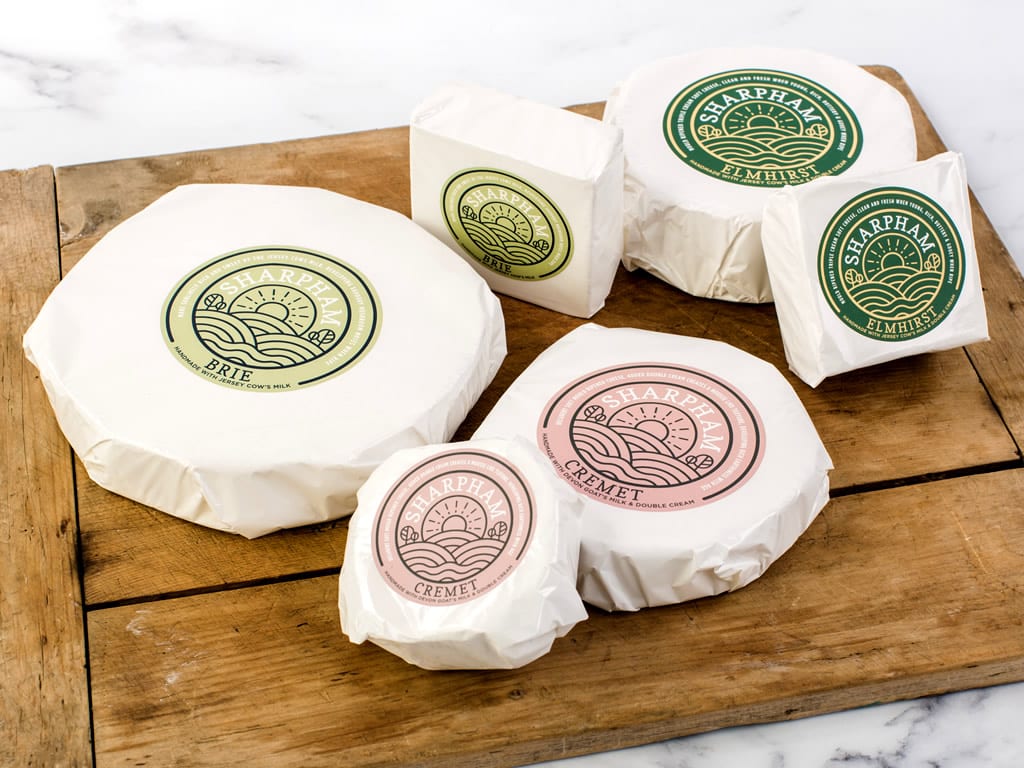 Our soft cheeses (Brie, Cremet, Camembert and Elmhirst) come wrapped in breathable paper and can happily stay in this.

Our large semi-hard cheeses are wrapped in paper and will also be quite happy in this in the fridge.

Pieces which have been cut from our larger cheese rounds may arrive wrapped in plastic and you might want to remove this and rewrap in some form of waxed paper. Then it's best to store your wrapped cheese in a sealed plastic box in the fridge.

Waxed cheese paper allows the cheese to breathe without letting it dry out and the closest thing in your kitchen will probably be parchment or greaseproof paper. Try to avoid wrapping cheese in cling film or tin foil as this will make the cheese sweat and will affect the flavour.
---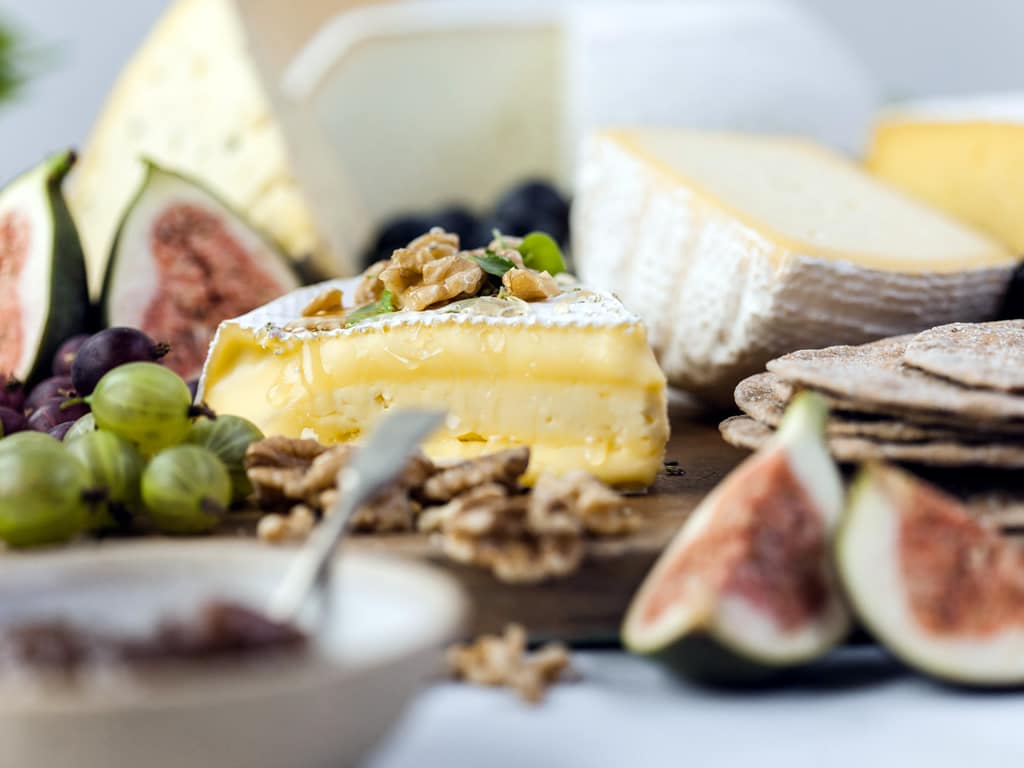 The best way to serve Sharpham cheese is at room temperature. Taking the wrapped cheese out of the fridge a few hours before serving will ensure you're tasting those complex flavours at their best. Cheese served straight from the fridge may taste bland.

If you have a large cheese you might want to cut off just the portion you want to serve on the cheeseboard and return the rest to the fridge to keep it in tip top condition for longer.
---