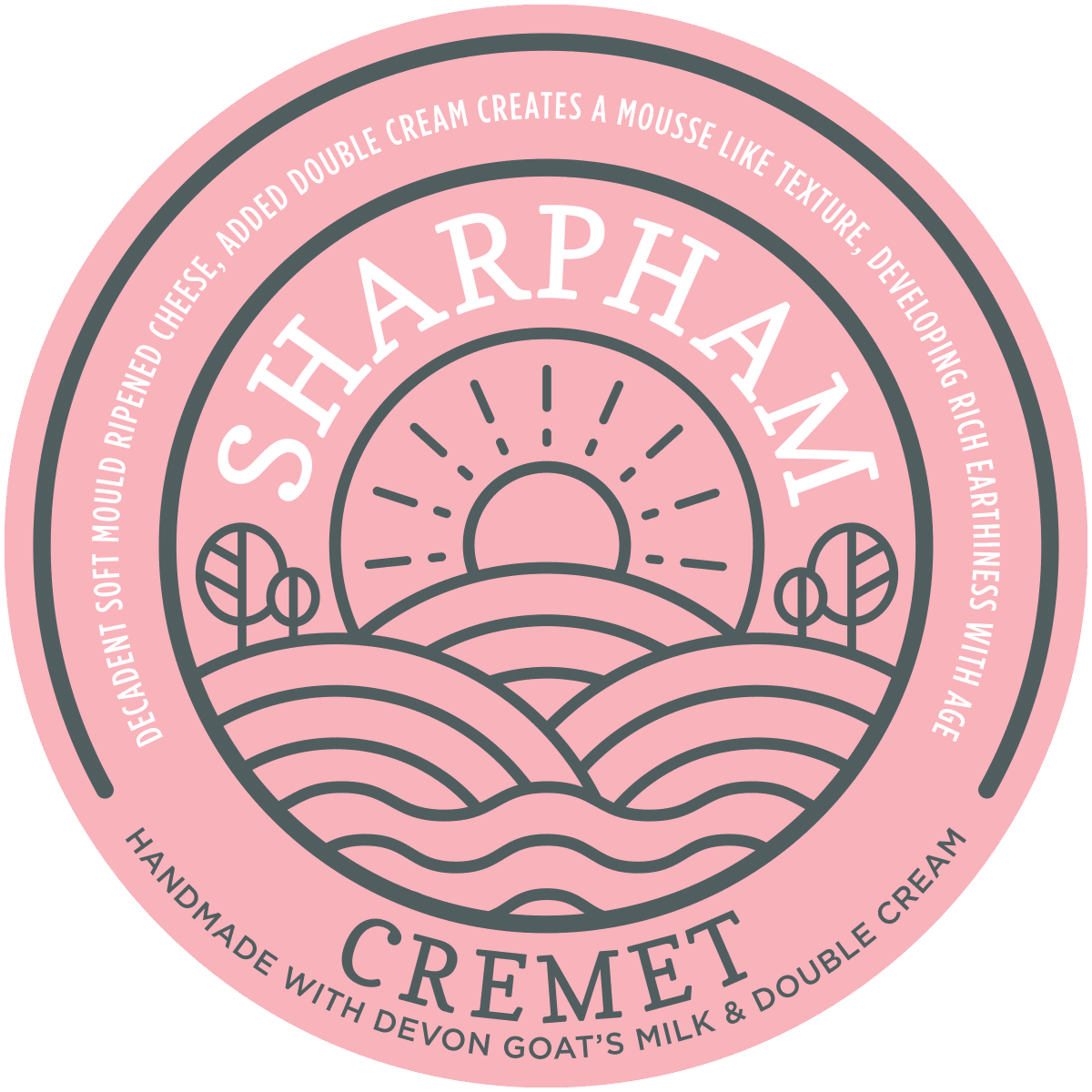 Decadent soft mould ripened cheese, added double cream creates a mousse like texture, developing rich earthiness with age.
Handmade with Devon Goat's milk & double cream
V
Vegetarian
P
Pasturised milk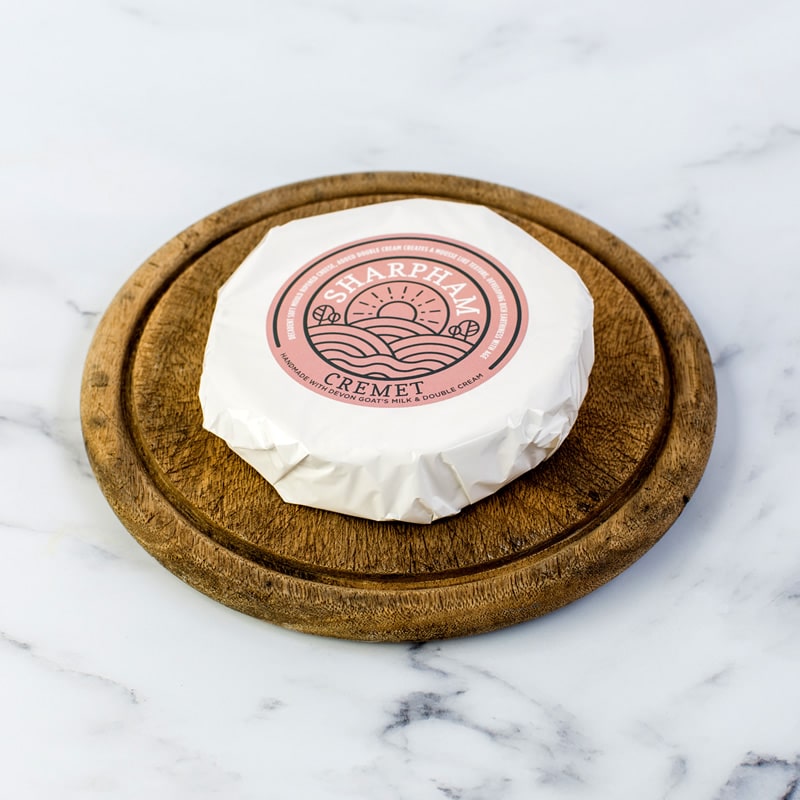 ---
Cremet is a decadent, soft, mould-ripened goat's cheese enriched with cow's double cream. It is tricky to make and there is nothing like this produced in the UK. It has a subtle, fresh, creamy flavour and mousse-like texture when young, deepening to a full, rich flavour with earthy undertones when ripe.
Sharpham Cremet combines both goat's milk and cows' double cream. You can taste them both in this rich creamy cheese. The centre is pure white and the soft rind has a creamy bloom.
It is a persistent award-winner, with 2023 being its best yet. Having won multiple golds including Great Taste three stars. Indulge in Cremet on its own or enjoy it with summer fruits or fresh artisan bread, washed down with a glass of Sharpham Whole Berry Rosé.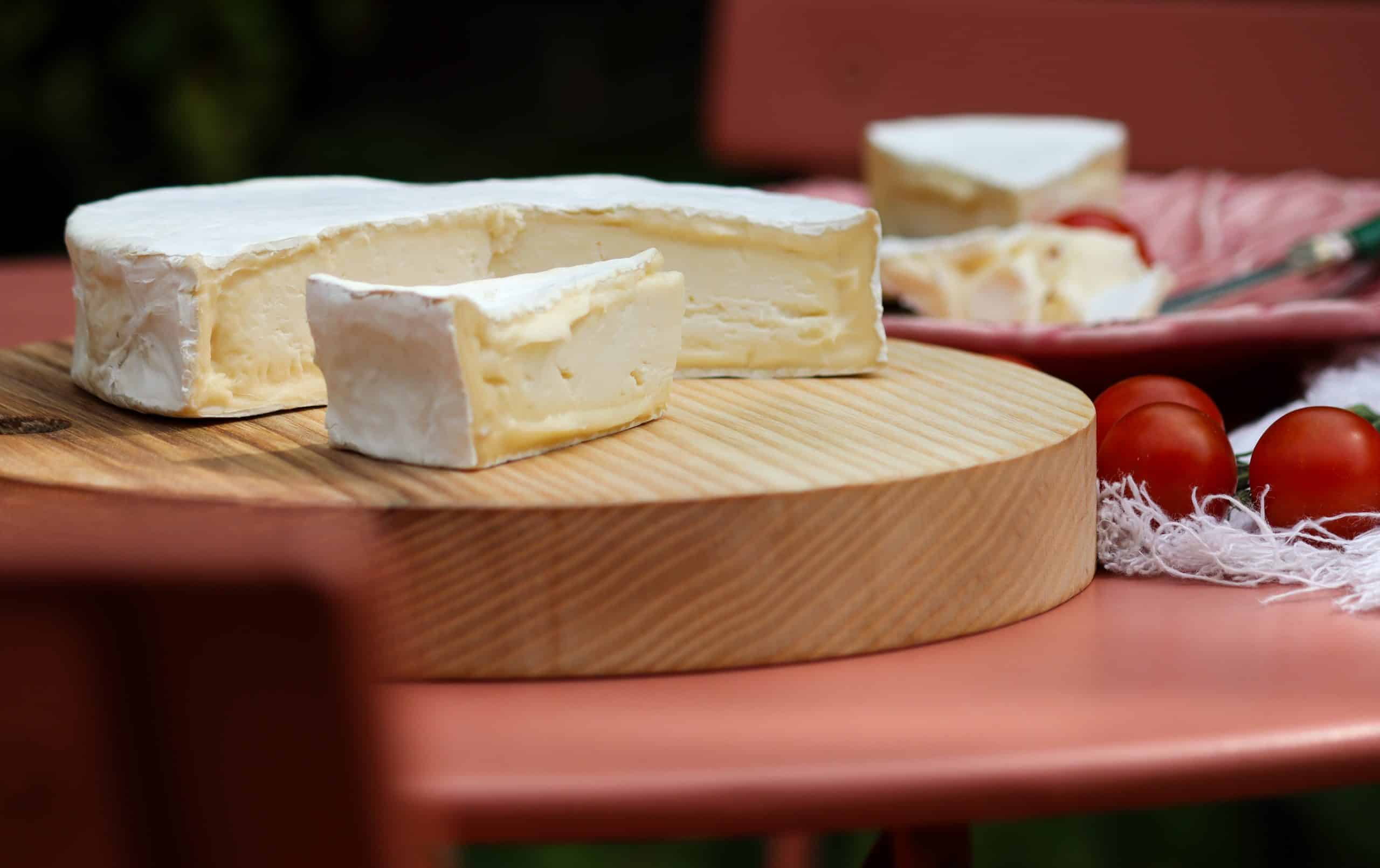 2023 Great Taste 
Three Stars
2023 Taste of the West 
Gold medal & category finalist
2023 Artisan Cheese Awards
Gold medal
2023 Devon County Show
Gold medal
2022 Global Cheese Awards
Gold medal
2019 Taste of the West
Gold medal
2019 Great British Food Awards
Best cheese and product of the year
---