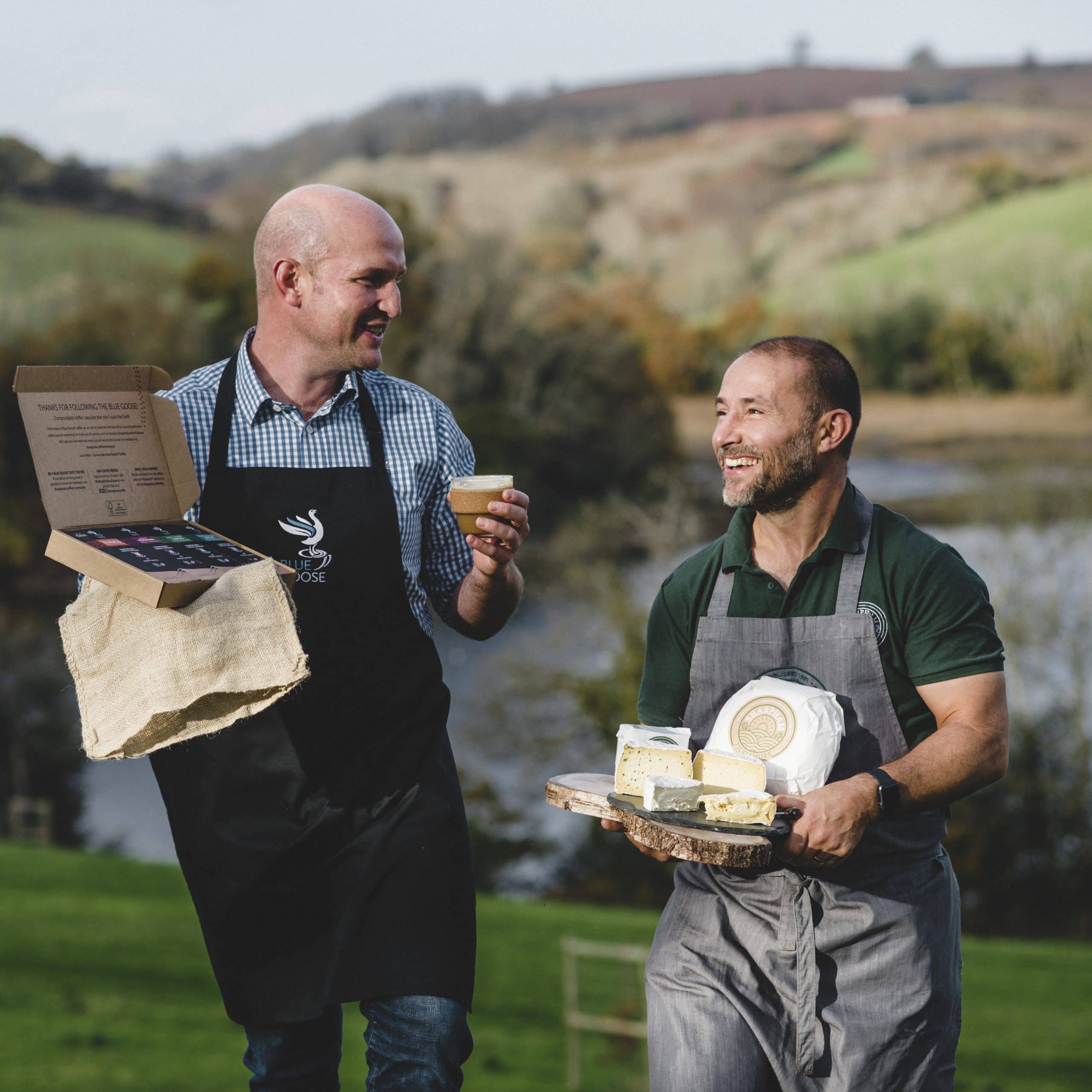 Blue Goose Coffee and Sharpham Cheese have teamed up with their award winning products to show that a cup of coffee and a well-curated cheese board are as delicious together as the more traditional wine and cheese combination.
This year both Devon companies have both been awarded coveted two star accolades by the Great Taste Awards, and it seemed a natural marriage to join forces with their speciality products to offer visitors to Sharpham the chance to experience both.
---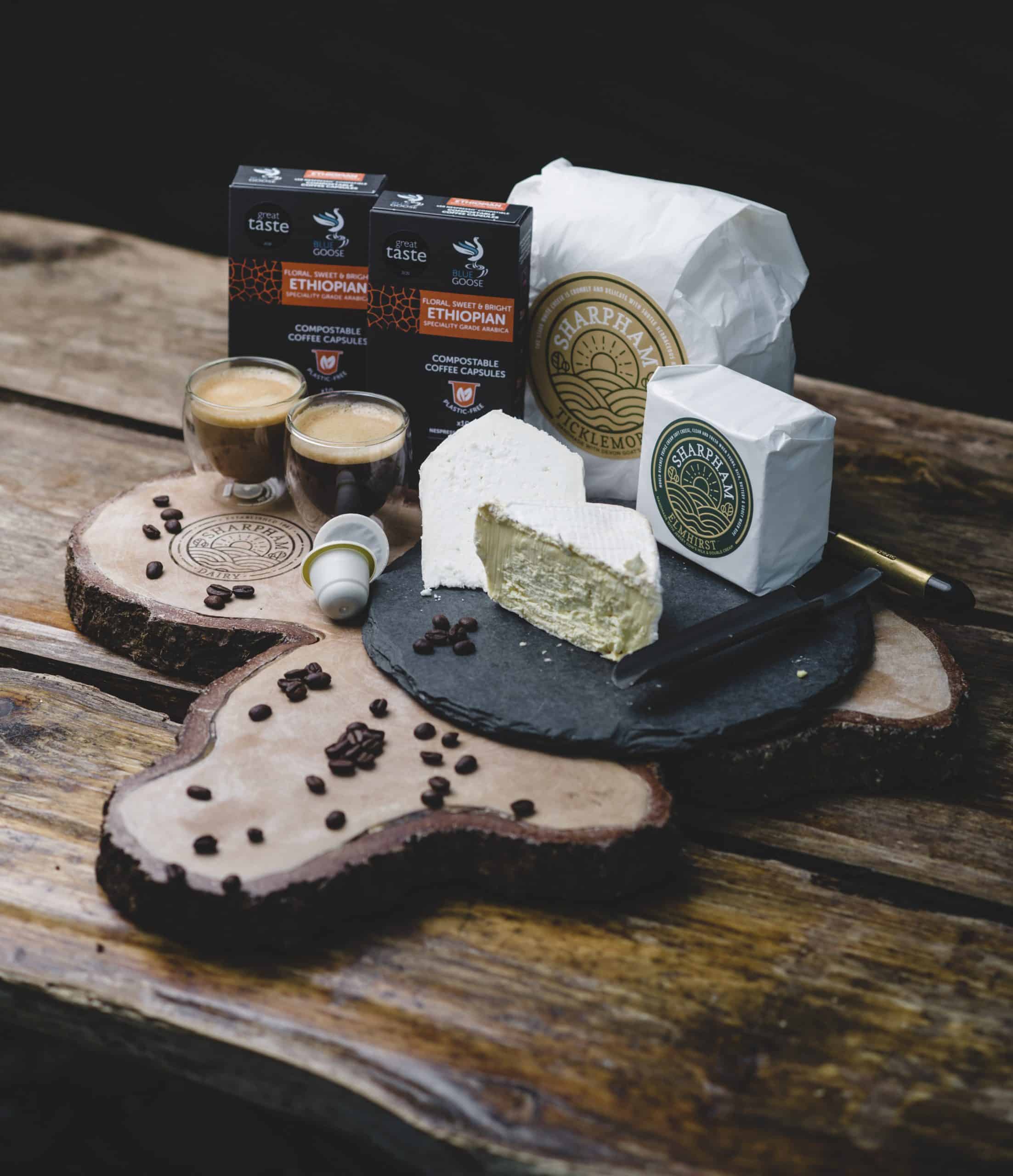 Blue Goose Coffee's Ethiopian Yirgacheffe Compostable Coffee Capsules won the two star Great Taste award, while Sharpham Elmhirst and Sharpham Ticklemore Goat both received the coveted two stars. Now Blue Goose Coffee is available at the shop at Sharpham allowing walkers enjoying the River Dart to grab a cup of award-winning coffee during their visits to the estate.
Blue Goose Coffee was founded by Lex Thornely and Nick Ratsey with the aim of proving small businesses really are at the heart of creating positive change, putting people and the planet before profits. Their coffee is sourced from the most respected coffee growers in the world and is grown sustainably and organically with growers paid a premium beyond Fairtrade Minimum Price.
The pods are free from aluminium and plastic. Compatible with Nespresso® original domestic drop-through coffee pod machines (excl. Expert), their innovative wood bark capsules can be placed in council food waste collections .
---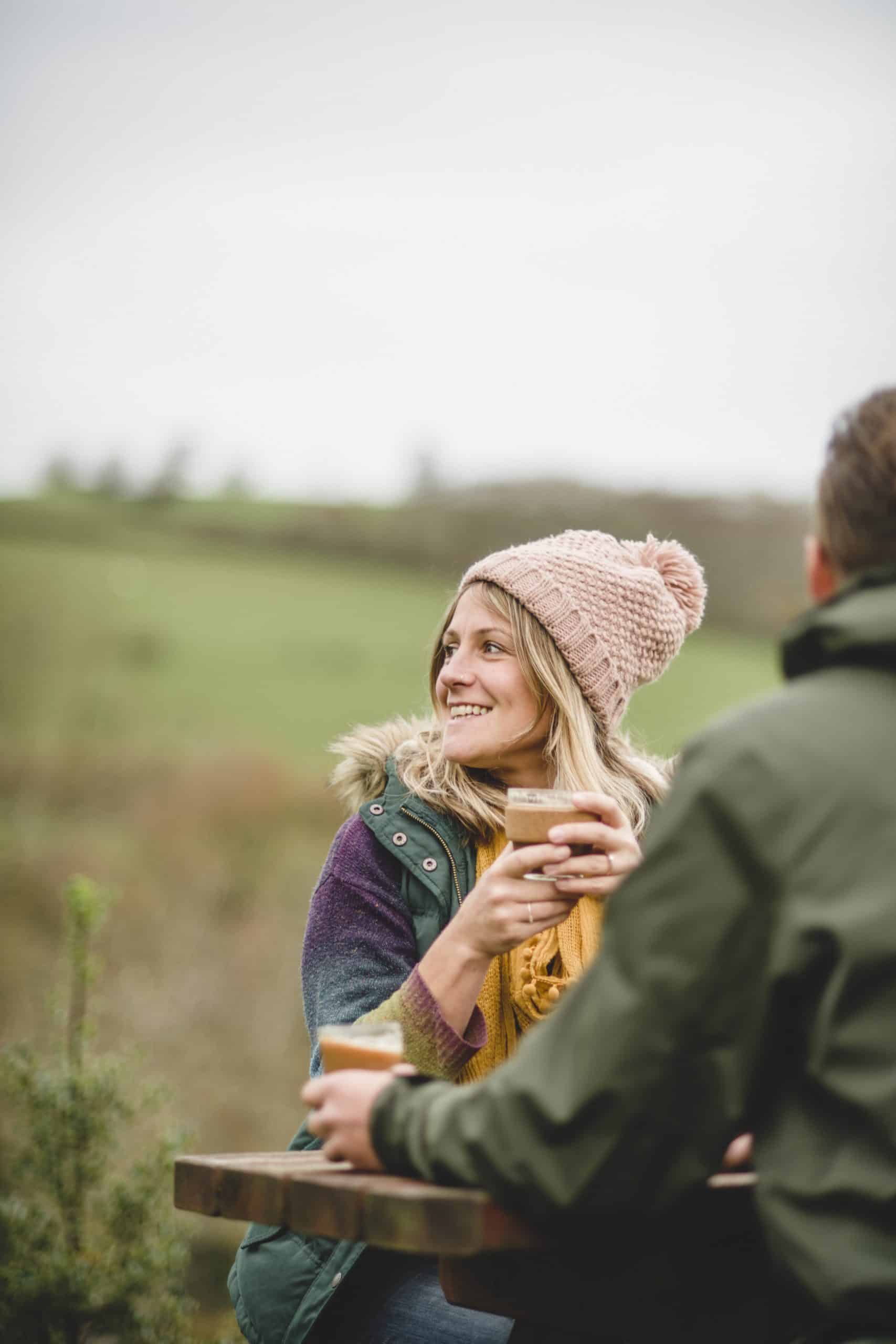 Blue Goose Coffee's Lex Thornely said:
"The Shop at Sharpham is our first ever retail customer and it's a very exciting collaboration. The worlds of coffee and cheese are so vast and this is a great opportunity to dabble with the flavours to create a whole new tasting experience."
Greg Parsons, Managing Director at Sharpham Dairy, said:
"It's great to support Blue Goose Coffee and for visitors to be able to purchase award winning coffee alongside our cheeses and Sharpham wines. Pairing coffee with cheese is similar to cream and sugar in coffee and a good pairing will create a new flavour experience while accentuating the initial flavours.
"Our Sharpham Elmhirst pairs really well with coffee. It has a rich decadent flavour and is handmade with triple cream and unpasteurised milk. Sharpham Ticklemore Goat is another great pairing because of its sweetness and creaminess which contrasts really nicely."
Why not come along to Sharpham and try it for yourselves.
For more info about Blue Goose Coffee visit their website.
---