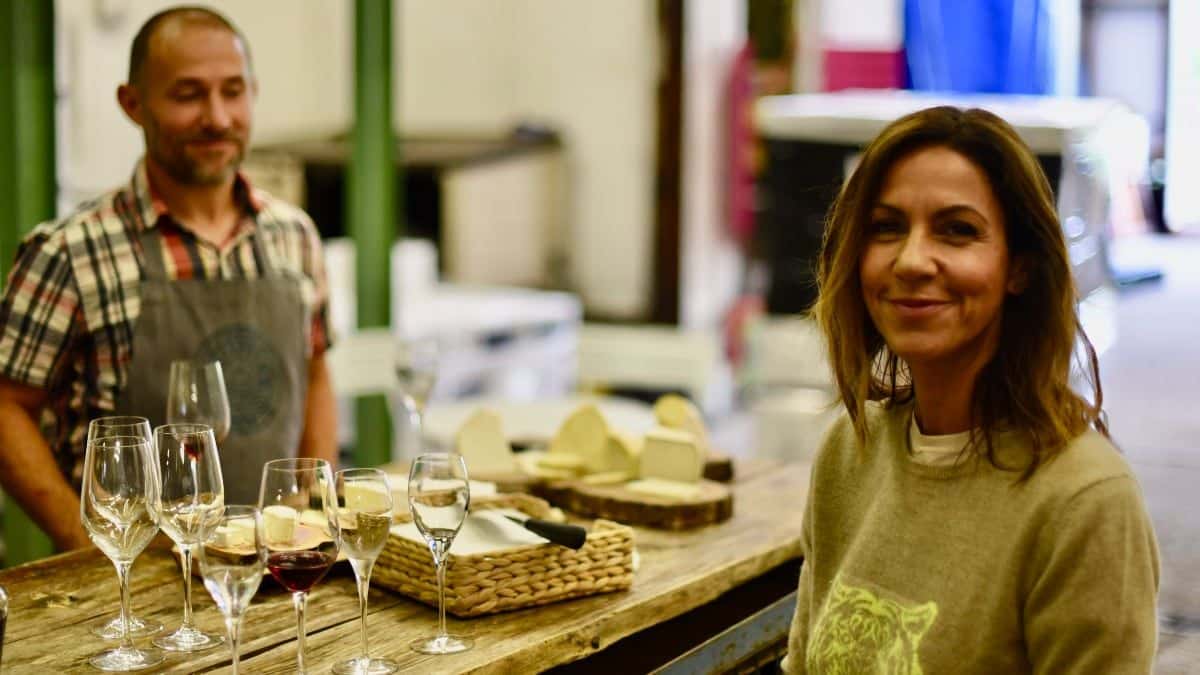 Julia Bradbury visited Sharpham to film her new ITV walking series and we were delighted to introduce her to Sharpham Cheese.
In Cornwall and Devon Walks Julia went off the beaten track exploring Cornwall and Devon by foot, meeting the people who live and work in these two spectacular counties and sampling some of the West Country's legendary fare. In Episode 7 she walked our beautiful 13 mile River Dart Trail from Totnes to Dartmouth, which passes through the Sharpham Estate. If you'd like to follow in Julia's footsteps as soon as we are able, then catch up with the show.
---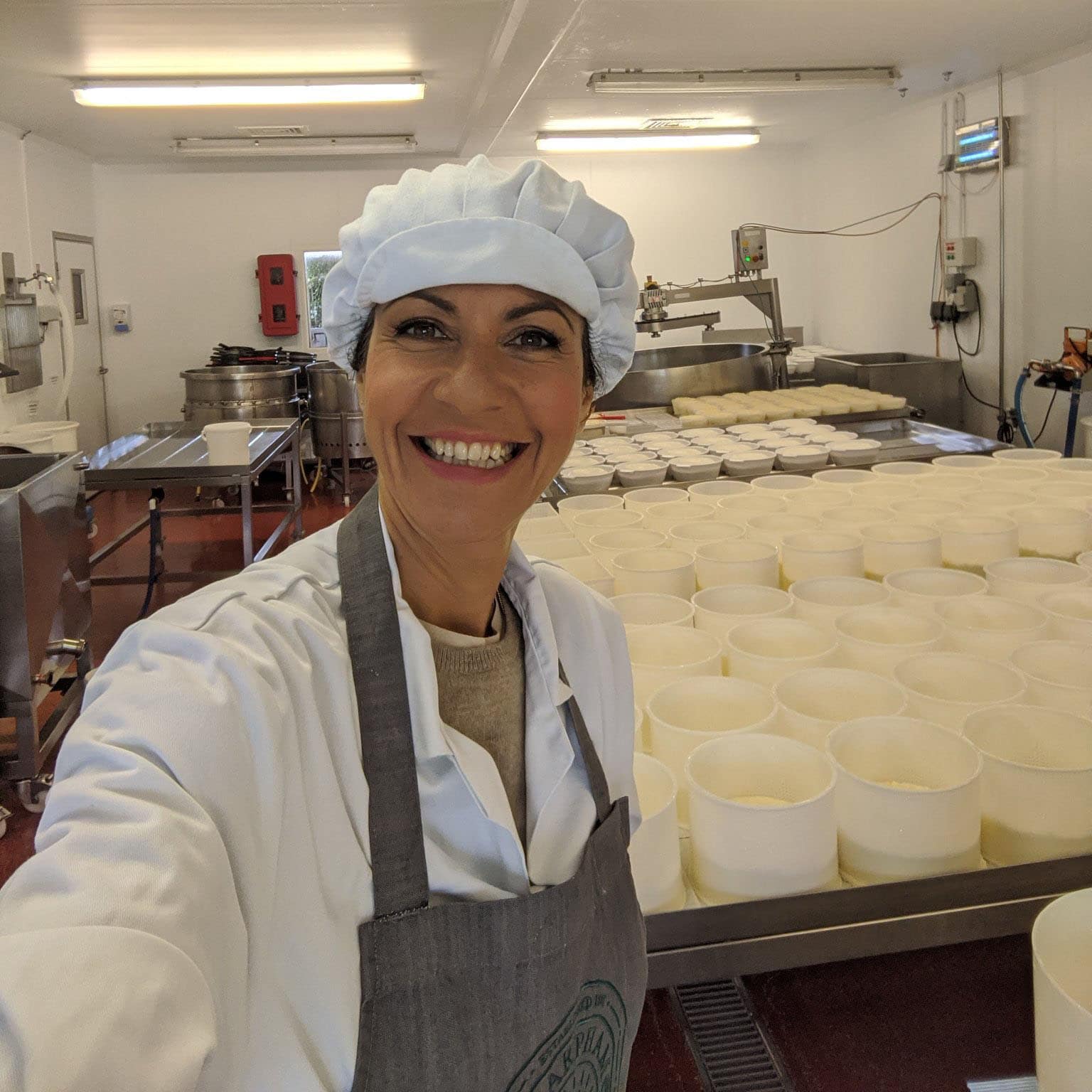 The programme featured Julia taking part in the last day of the grape harvest and sampling some of the award-winning Sharpham wine, but while she was here she also tried her hand at cheesemaking with Greg in the Dairy, even having a go at hand rubbing some of our Rustic.
"I honestly never knew that feeling cheese was so.... oooohhhhh. This is one of the softest sensations I've had. One of."
We also treated Julia to a huge tasting of cheese and wine after her efforts on the cheesemaking front, before she carried on the rest of her walk towards Agatha Christie's home, Greenway and on to Dartmouth.
To read more about Julia's walks visit the accompanying website The Outdoor Guide and to catch up on the episode visit the show page on the ITV hub here.
Images are from Julia's Twitter feed @JuliaBradbury
---