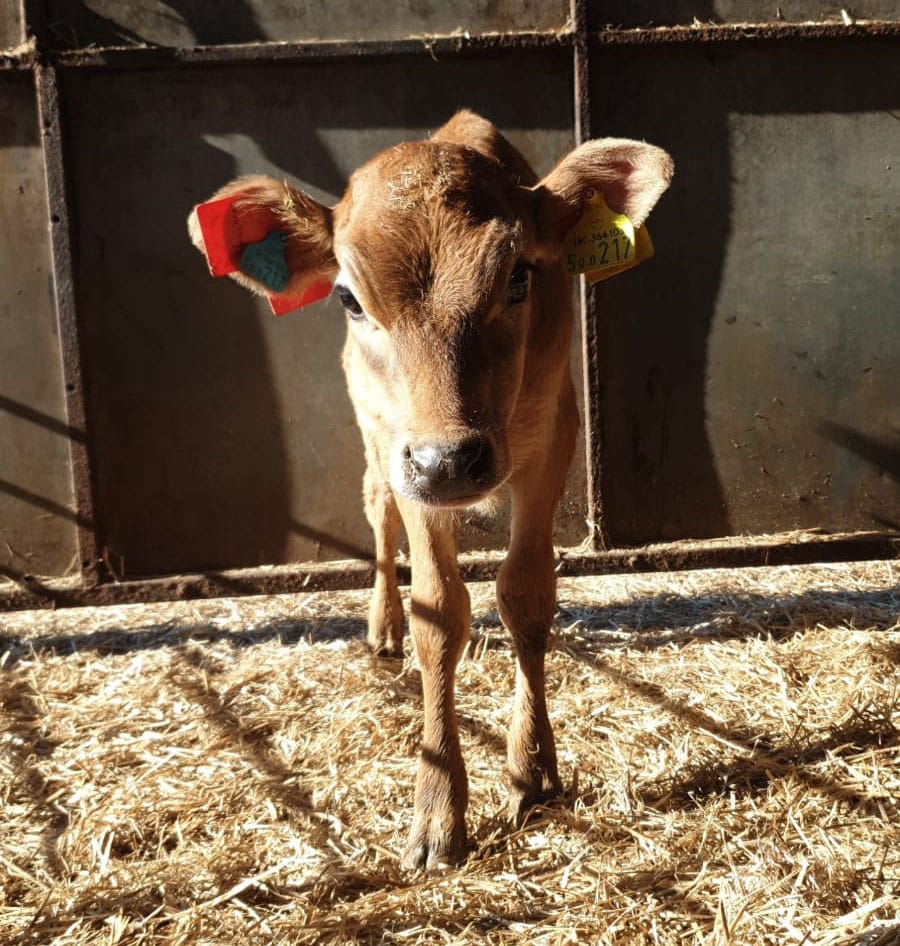 Dorothy's Diary #2 We have exciting news! Dorothy has a new sidekick, Dotty!
---
Exciting news from Coolings Farm! Dorothy the heifer calf has a new best friend called Dotty.
Dotty was born on the 21st January and named by the Wotton's young daughter, Grace.
Dorothy and Dotty are currently living in a comfy barn next to some lambs. They will both go out to graze in April in one of Johnny's fields.
At the moment Dorothy's diet mainly consists of milk so moving into the field will be a nice change for her.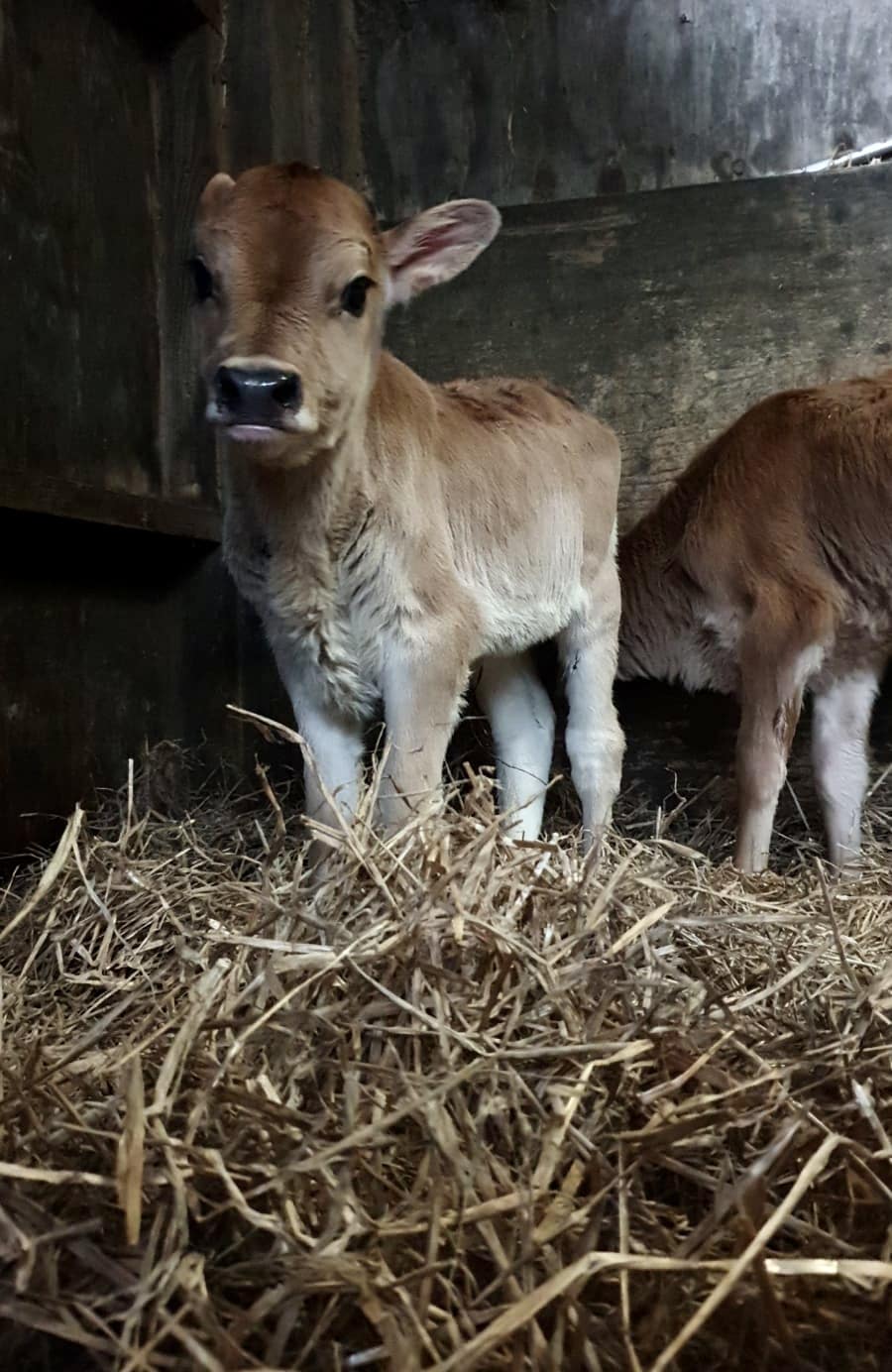 Dorothy is about to have her first vaccination against black leg which is a really nasty disease which can be contracted by livestock.
Dorothy is also about to make some more new friends who will be arriving at the farm, but we'll talk more about that in Dorothy's next diary.
By Annie Parsons
Annie is the youngest daughter of Sharpham owners, Nicky and Greg and has 'adopted' Dorothy to find out more about what happens on the farm where our Jersey herd is cared for by Jonny and Marina Wotton. Read more about Coolings Farm in East Prawle on Our Farmers page.
---