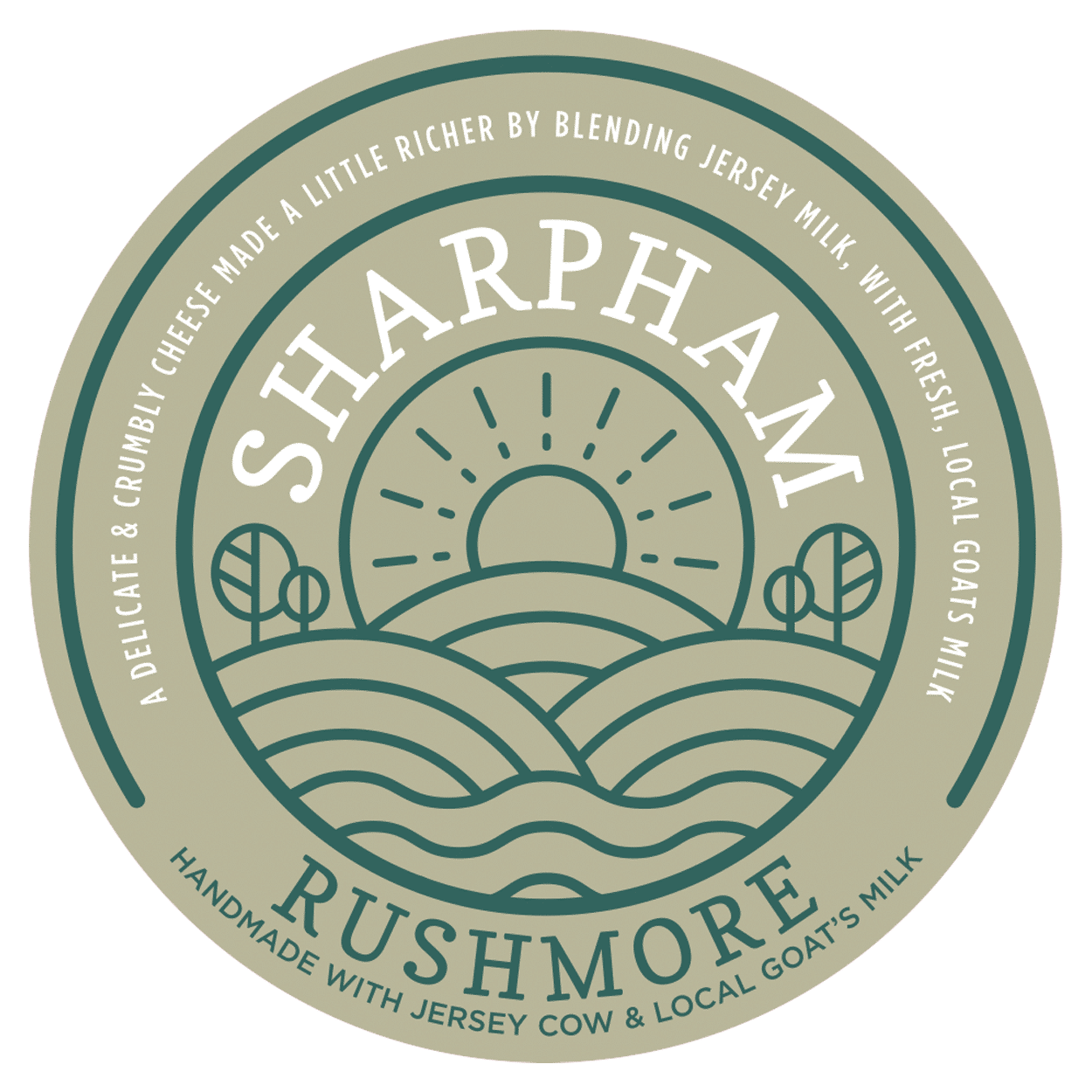 A mixed milk cheese which is
rich and creamy in flavour with subtle floral sweetness and a lingering finish.
Handmade with Cow's milk and Goat's milk
V
Vegetarian
P
Pasteurised milk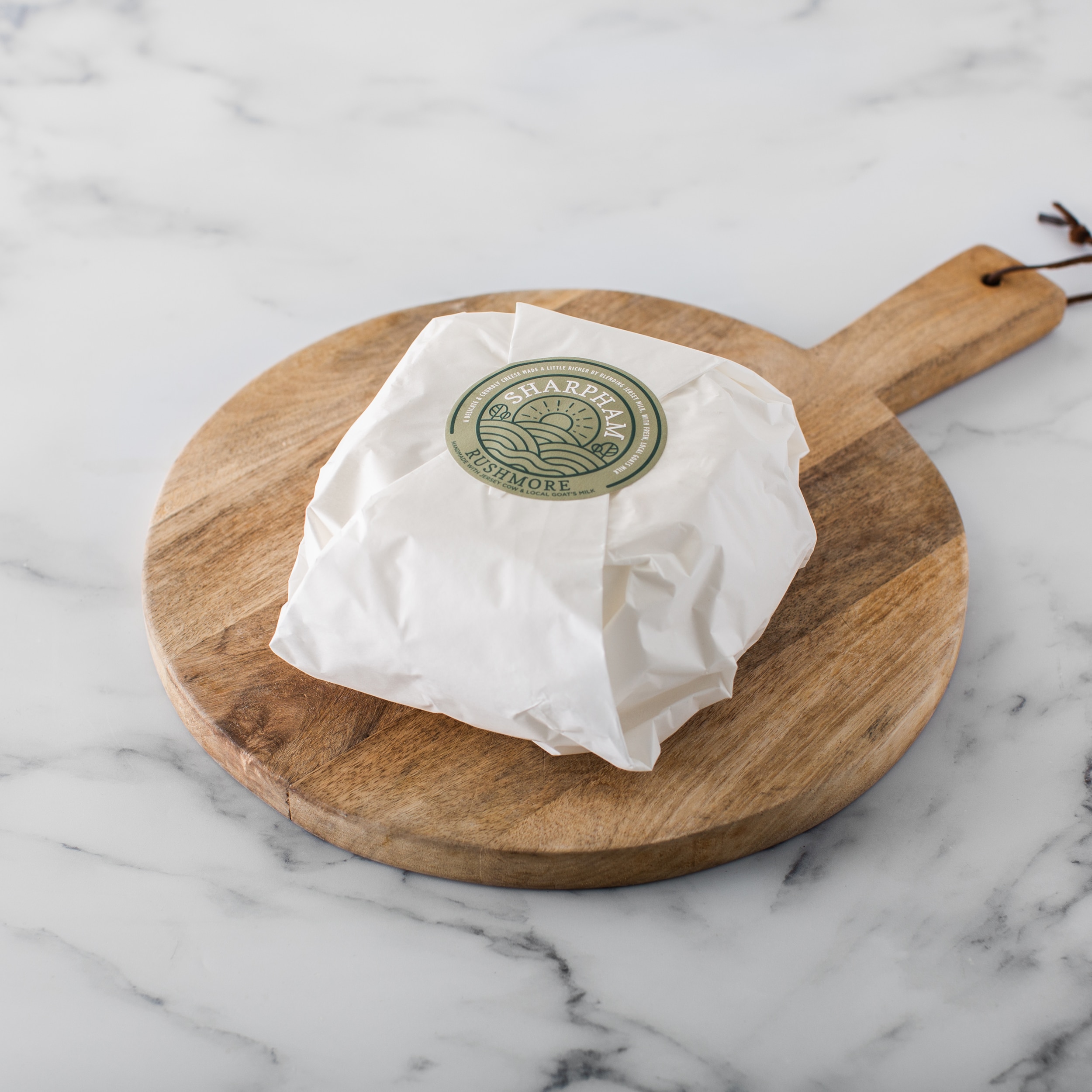 Sharpham Rushmore was serendipitously created when our farmer mistakenly poured goat's milk into the same tank as cow's milk. Determined to avoid waste, the team of cheesemakers continued to produce cheese with the mixed milk to see how it would taste. Delighted with their accidental invention, this cheese was packaged up and trialed at Powderham Food Festival 2021 to gauge the public's reaction. Instantly a hit, Sharpham Rushmore was a triumph and the team knew they must make more of this fortuitous accidental cheese
A delicious conversation starter enjoyed on its own, or fantastic as part of a cheeseboard, in a salad, or crumbled over a ratatouille. Sensational paired with light-bodied, aromatic white and rose wines, such as sauvignon blanc or a well-chilled sparkling wine from Devon.
---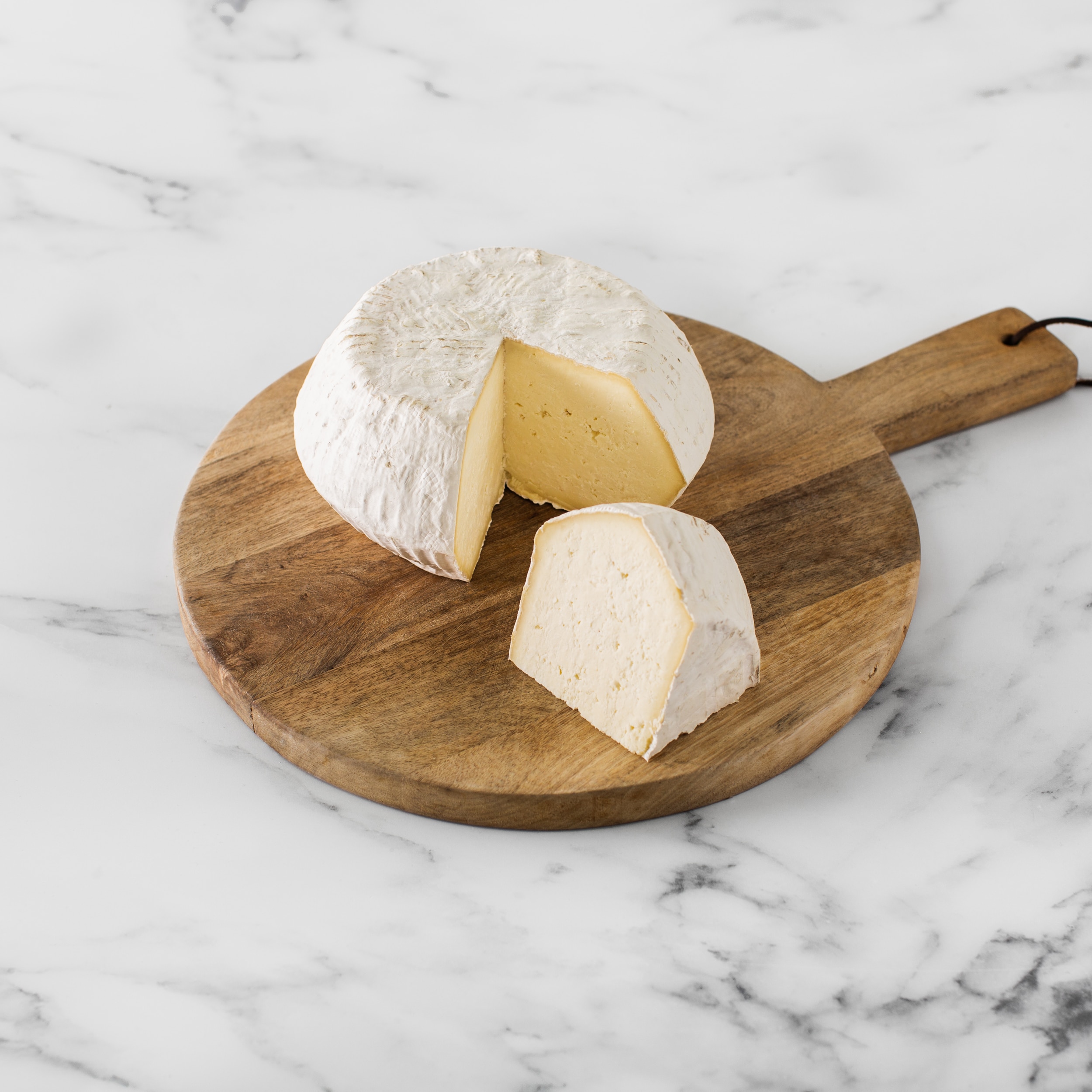 Global Cheese Awards 2023- Gold
Great British Food Awards 2023- Gold
Taste of the West 2023- Gold
Artisan Cheese Awards 2023- Silver
Devon County Show 2023-  Bronze
---