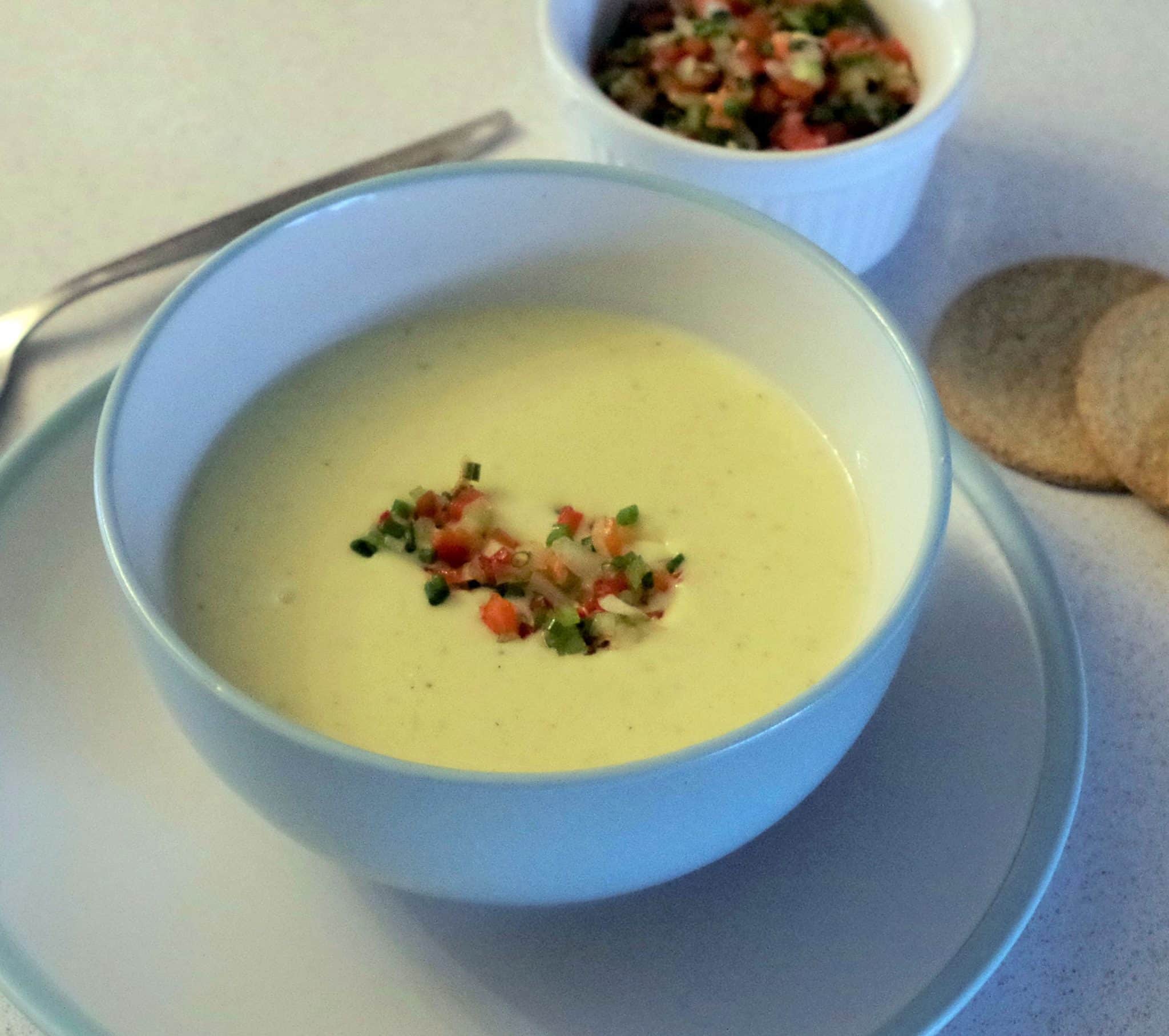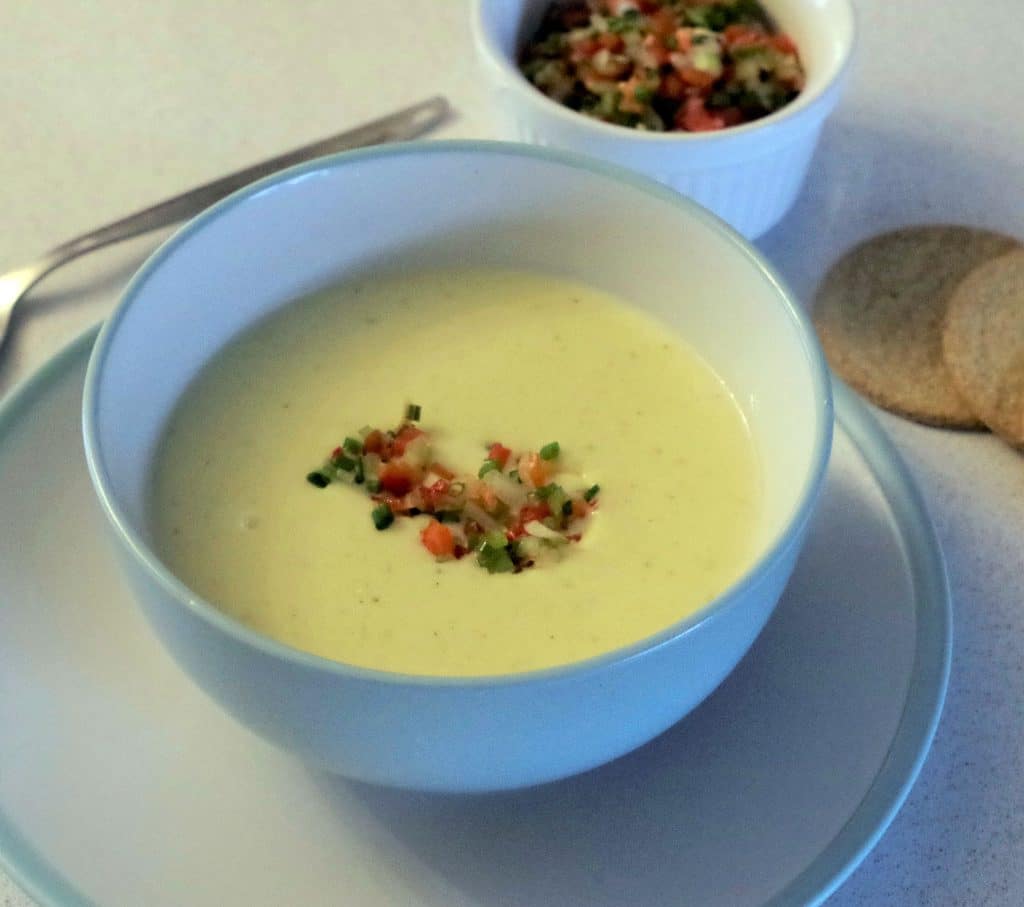 Friend of Sharpham, Ray Lorimer, Food Consultant & Nutritional Recipe Development Specialist has created several delicious recipes using our cheeses. Here is Ray's creamy Brie soup with the delicious mellow taste of Sharpham Brie, a zingy topping and the chance to add more Brie on top if desired (and why wouldn't you?)
Ingredients
50

g

Butter

1.25

Onions

30

g

Plain white flour

800

ml

Water

1.5

Chicken stock cubes

150

g

Sharpham Brie

0.25

Red pepper

5

g

Fresh chives
Instructions
1. Advance Preparation: Weigh up and prepare all the ingredients Finely chop the onions and set aside the one quarter for the garnish Finely chop the celery, red peppers Snip or chop the chives Mix the chopped chives, celery, pepper and onion for the garnish and set aside. Cut the brie into small cubes with the skin on Make up the chicken stock by adding the stock cubes to boiling water

Melt the butter in a large saucepan over medium heat and sweat the onions and celery until they are soft and translucent.

Stir in the flour, to create a roux and cook for 3 minutes, stirring constantly without colouring.

Gradually whisk in the chicken stock. Simmer for 15 minutes, stirring occasionally. Stir in the Brie cheese, and allow to melt for about 2 minutes. Remove from the heat

Using a hand stick blender carefully start the blending process, using a few quick pulses around the pan to start the process then fully puree. A blender can be used if a hand stick blender is not available.

Bring back to almost simmering over a medium-low heat. Pour in the cream.

Serve in: Serve in warmed soup bowls. Garnish: Serve with a little garnish of the onion, celery, pepper and chives sprinkled on top and the remainder in a serving bowl for diners to add some more if required. Can also be served with oat cakes rather than bread or rolls. Chef tips: Freshly made stock, if available, is always the best to use and vegetable stock can be used as an alternative for vegetarians. For a stronger cheese flavour add more brie to taste.