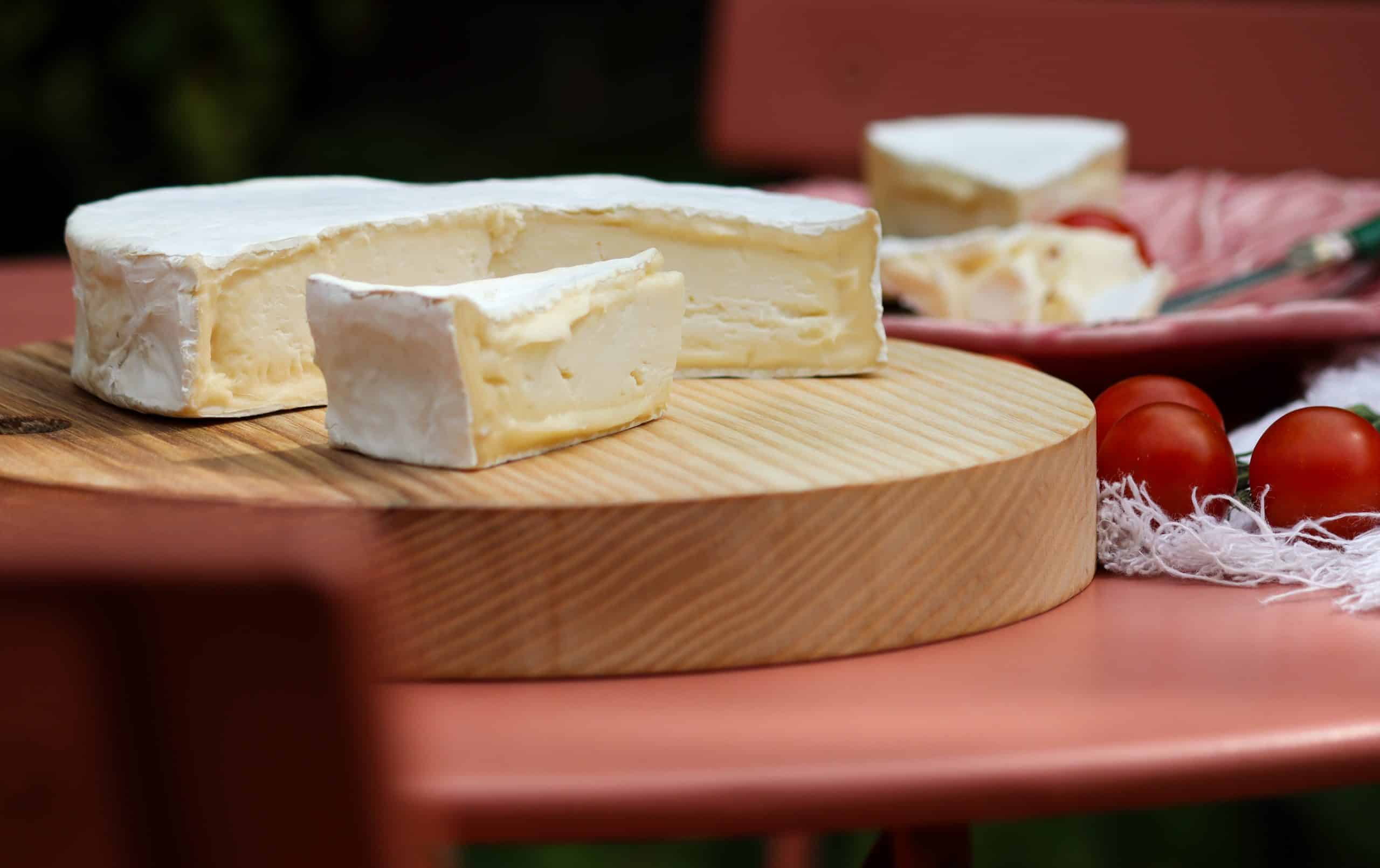 We are delighted to announce that Sharpham Cremet soft goat's cheese has been awarded THREE Stars in the Great Taste Awards 2023, hosted by the Guild of Fine Food Only around 2% of products are awarded 3-stars each year.
Cremet is made with milk from goat's living on local farms and is enriched with double cow's cream. It's decadent and delicious.
---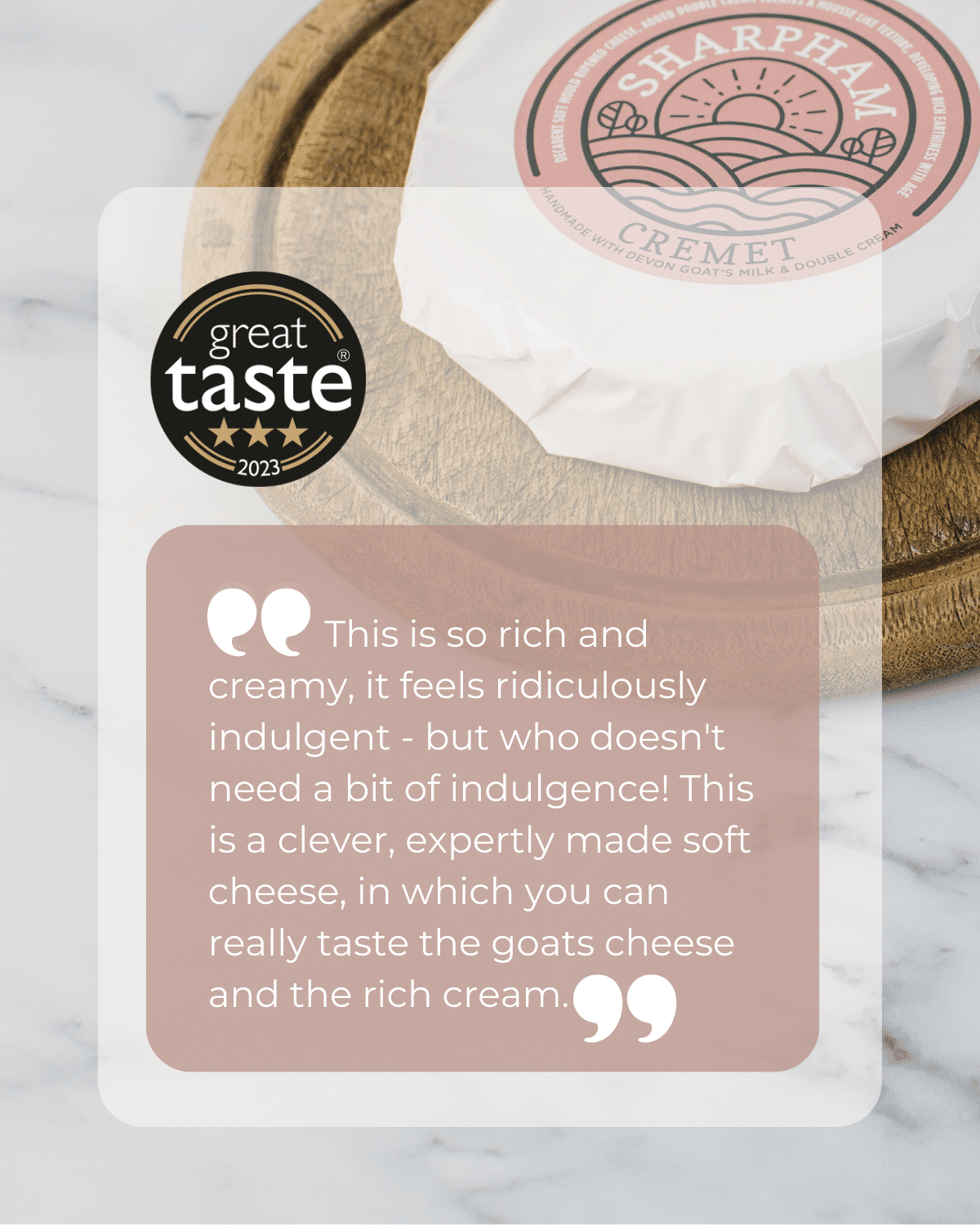 Sharpham owner, Greg Parsons said:
"We love that Cremet has been acknowledged in this way, as it epitomises the craft of hand made cheese and promotes the skill of small batch, artisan cheese makers, in a world that's obsessed by efficiency."
Recognised as the largest and most trusted food and drink award scheme, Great Taste subjects each product to rigorous blind-tasting by expert, independent judges who look for truly great taste, regardless of branding or packaging.
The Judges said:
"This is a wonderful cheese. We loved the appearance - the enticing rind and pure white paste, the clean yet luscious creamy texture, the combination of dairy creaminess with the fresh lemon element from the goats cheese and the soft rind. Beautifully balanced and cleverly crafted."
Sharpham Brie and our Bramley Apple Chutney have also both been awarded ONE star.
---