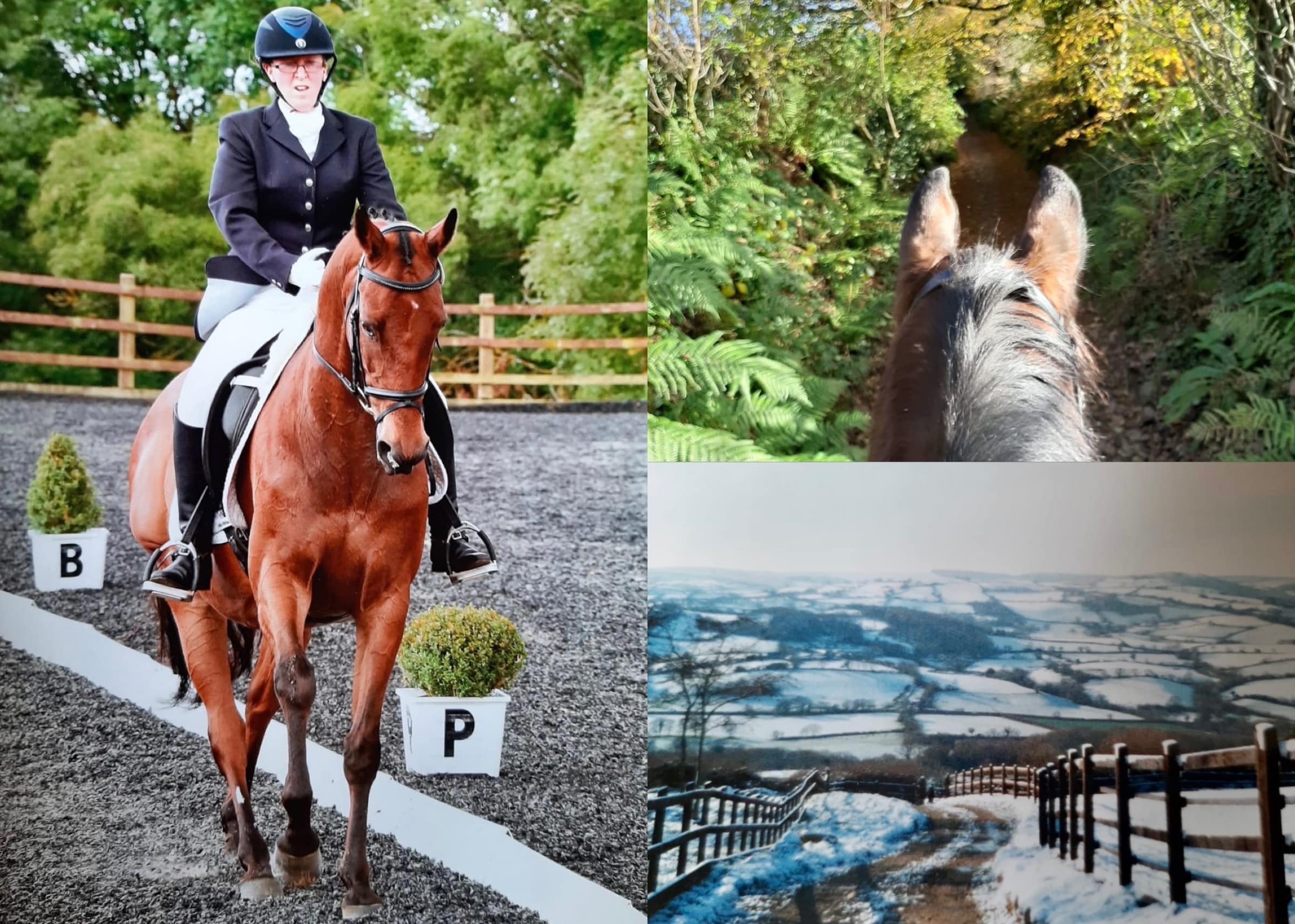 We asked Nicky D... Why cheesemaking? And about life before Sharpham.
Cheesemaker Nicky's typical day begins around 6am when she's collected by Greg or Pete. She doesn't drive so starts the day in the backseat, with some banter over whatever's on the radio and a takeaway coffee heading down the narrow country lanes to Sharpham.
By the time they arrive at the Dairy, milk will already be on its way from the tank to the vats and the cultures added. The next stages of the process are Nicky's responsibility - adding those magic ingredients, penicillin and rennet, at just the right time and in the correct amount, keeping a beady eye on the vat and carefully stirring as the milk sets to a junket.
Occasionally she'll ask for a strong arm to help with the stirring, especially with the Washbourne which is a washed curd sheep's milk cheese. This milk is warmed to 40 degrees and firms up quickly, so it can get very physical.
Cutting comes next and a delicate, skilled touch is needed with Elmhirst, Cremet and her personal favourite, Brie, and it's Nicky's role to hand-cut these curds while they're still in the vat.
For all the Sharpham cheesemakers, any spare time is spent washing down, washing up(!) and setting up, before the task of moulding the curd begins and it's 'all hands on deck' for this job. All staff cover each other's jobs during holiday times… unless it's cheese wrapping! Nicky said, 'I was once asked to wrap a cheese and was never asked again! You should see my Christmas presents.'
Cheese wrapping aside, Nicky is an experienced cheesemaker but was still keen to develop her knowledge on a recent artisan cheese training course with cheesemaking guru, Ivan Larcher.
Before cheesemaking?
Nicky didn't intend becoming a cheesemaker. She grew up in London and spent her early career competing and working with horses as a competition-level groom for dressage riders in the UK, USA and Australia.
Neither did she have any intention of moving down to Devon! Nicky was invited here to talk about a job as a groom on a mid-Devon estate. She had plans to turn it down, until she got out of the car and saw the view. 'Where do I sign?' she said.
That view is still her favourite place in Devon and if you go up around Castle Drogo and Chagford you can see it for yourself. It takes in a sweep of Dartmoor and goes on and on.
And as to how she ended up making cheese… a mutual love of horses introduced Nicky to Debbie Mumford, former owner of Sharpham Dairy. When Debbie asked her to help out for a day or two 16 years ago, she reluctantly agreed… and has never left.
Outside work, her horse Sam is her first love, and she spends her spare time riding. Nicky also took up sewing during lockdown and the dairy office door sported the most amazing, handmade felt wreath courtesy of her new found talent last Christmas.
Greg said of his commuting companion, "I've introduced Nicky to Farming Today which always causes a bit of lively debate on the way in!"