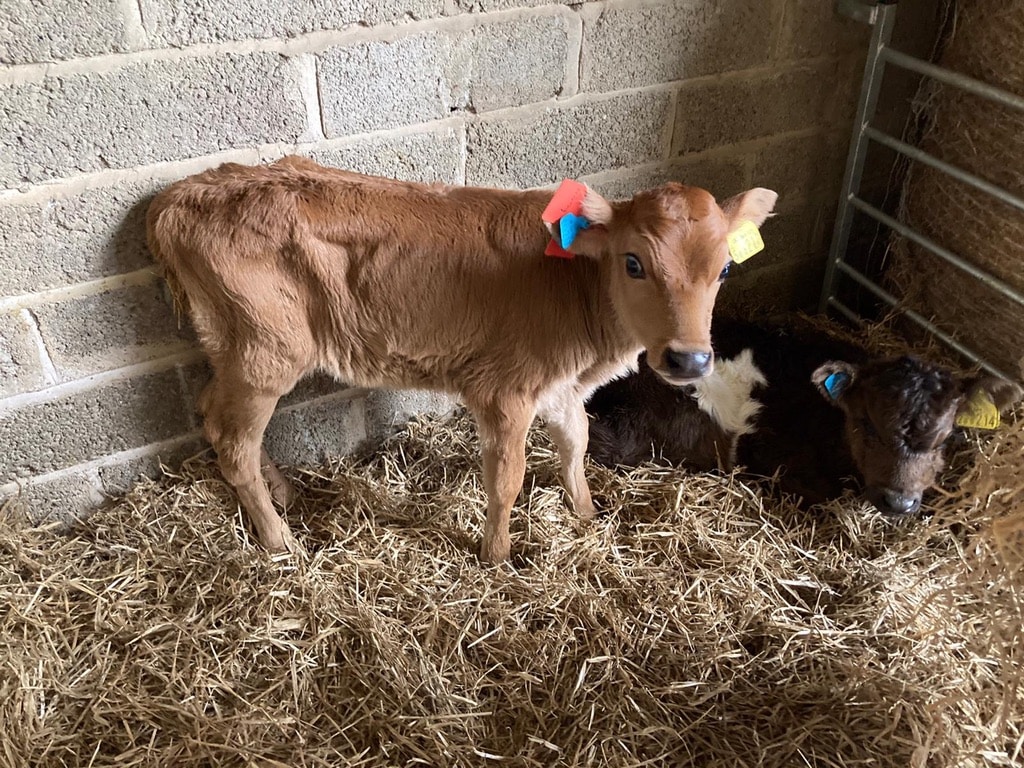 Annie has been getting to know the new calf on the farm which looks after our Sharpham herd.
---
This is Dorothy, our new heifer calf who was born on Christmas Day. She lives at Coolings Farm - in East Prawle - where the farmer, Jonny, looks after her along with our other cows.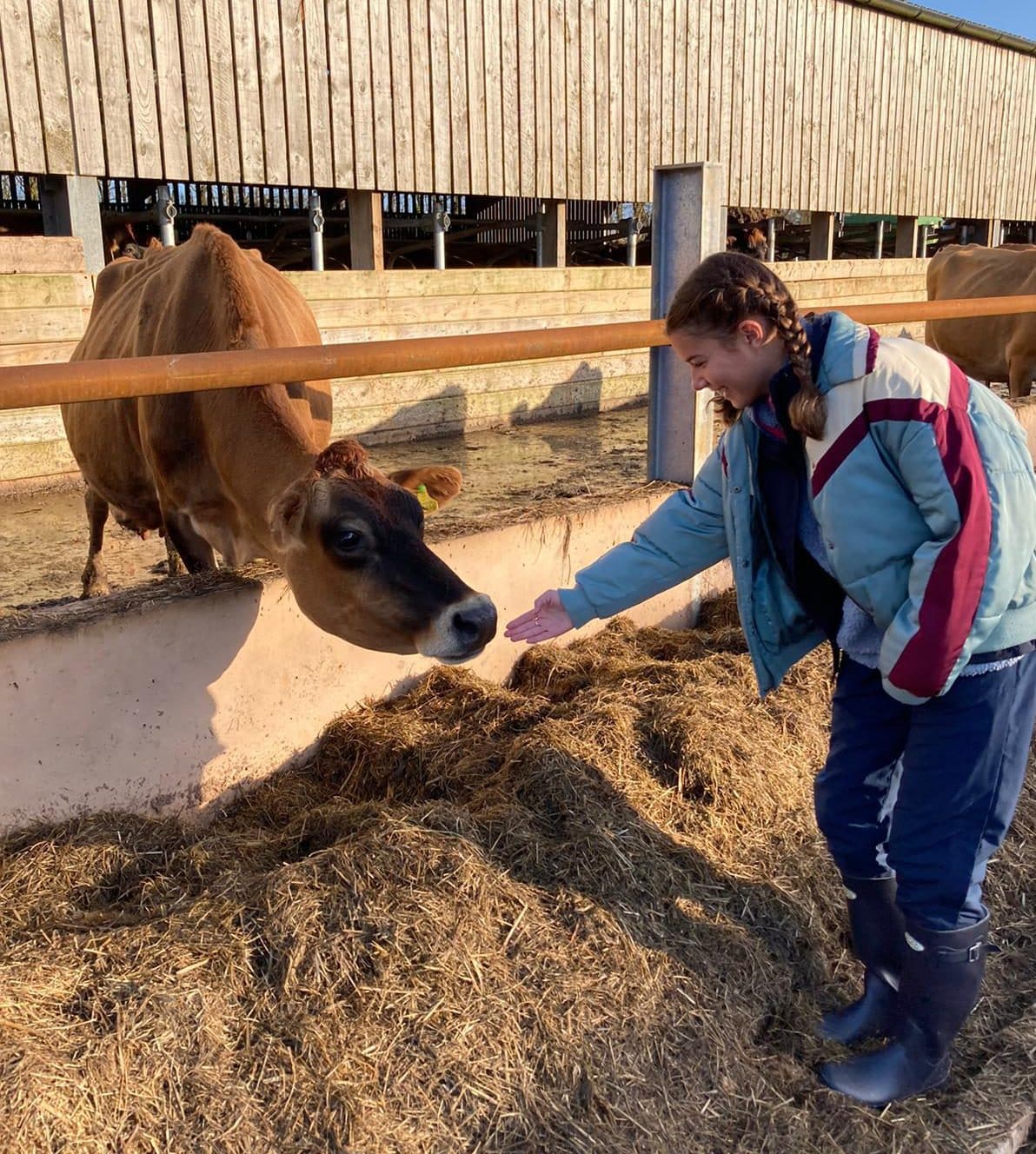 She's fed a mixture of calf milk powder mix, fresh hay and straw daily. She'll get to graze out in the field for two years as she won't produce any milk until then.
Jersey cows are great for dairy as their milk is high in butter fat and has a lovely yellow tinge.
At the moment Dorothy's mum is milking 23 litres per day.
This is really good !
Watch out for more news about Dorothy soon.
Annie is the youngest daughter of Sharpham owners, Nicky and Greg and has 'adopted' Dorothy to find out more about what happens on the farm where the herd is cared for by Jonny and Marina Wotton. Read more about Coolings Farm on Our Farmers page.
---