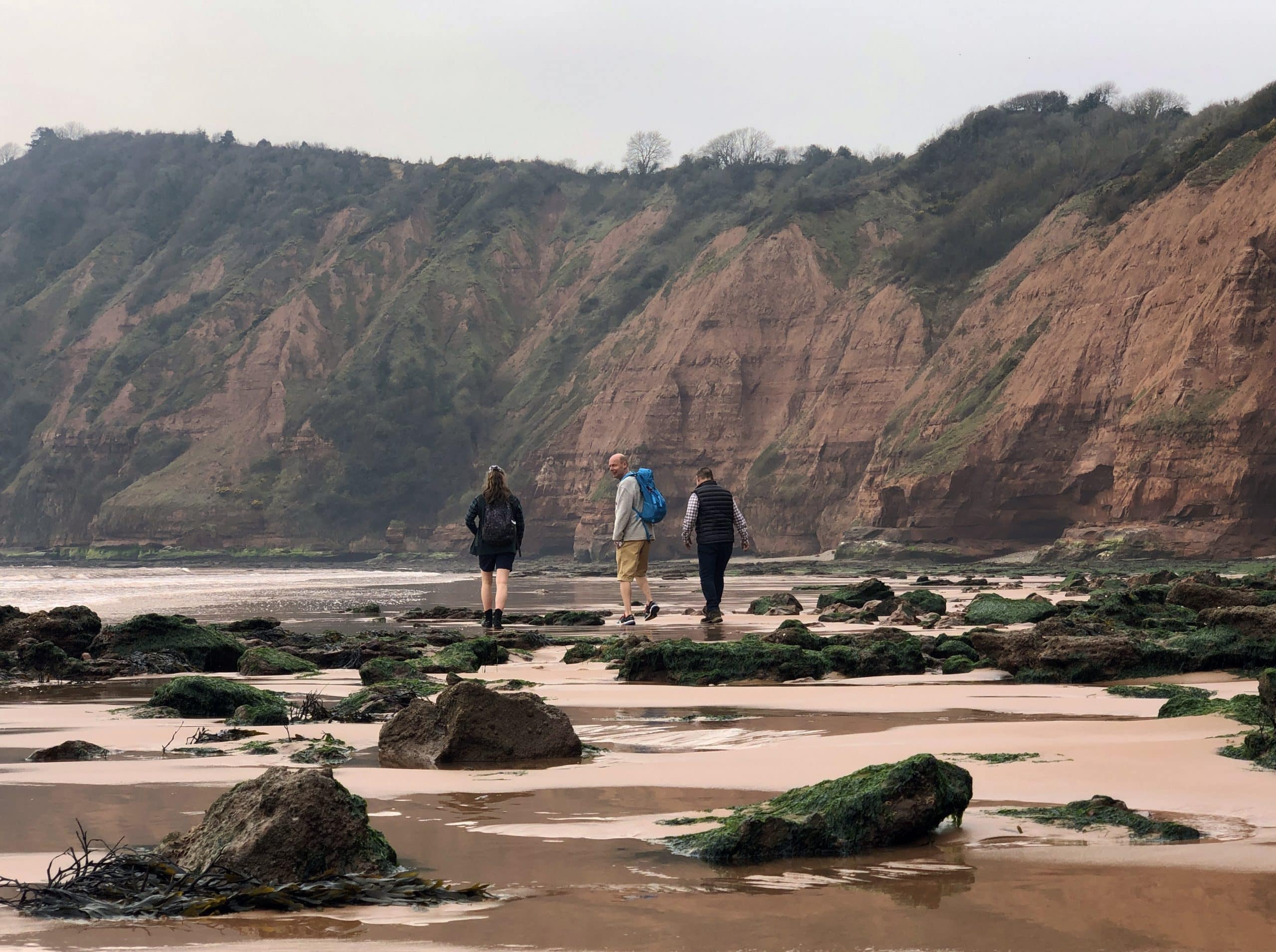 The two varieties of seaweed which flavour our new Rustic, red Dulse & bright green Sea Lettuce, are sustainably hand harvested from this very stretch of pristine East Devon coastline.
At the end of March we spent a fascinating few hours at the farthest reaches of Jacob's Ladder beach in Sidmouth with expert harvesters Ellie and Tony of Ebbtides, learning to identify seaweeds, talking about seasonality and tasting varieties such as Pepper Dulse straight from the tide-washed sandstone where they grow.
---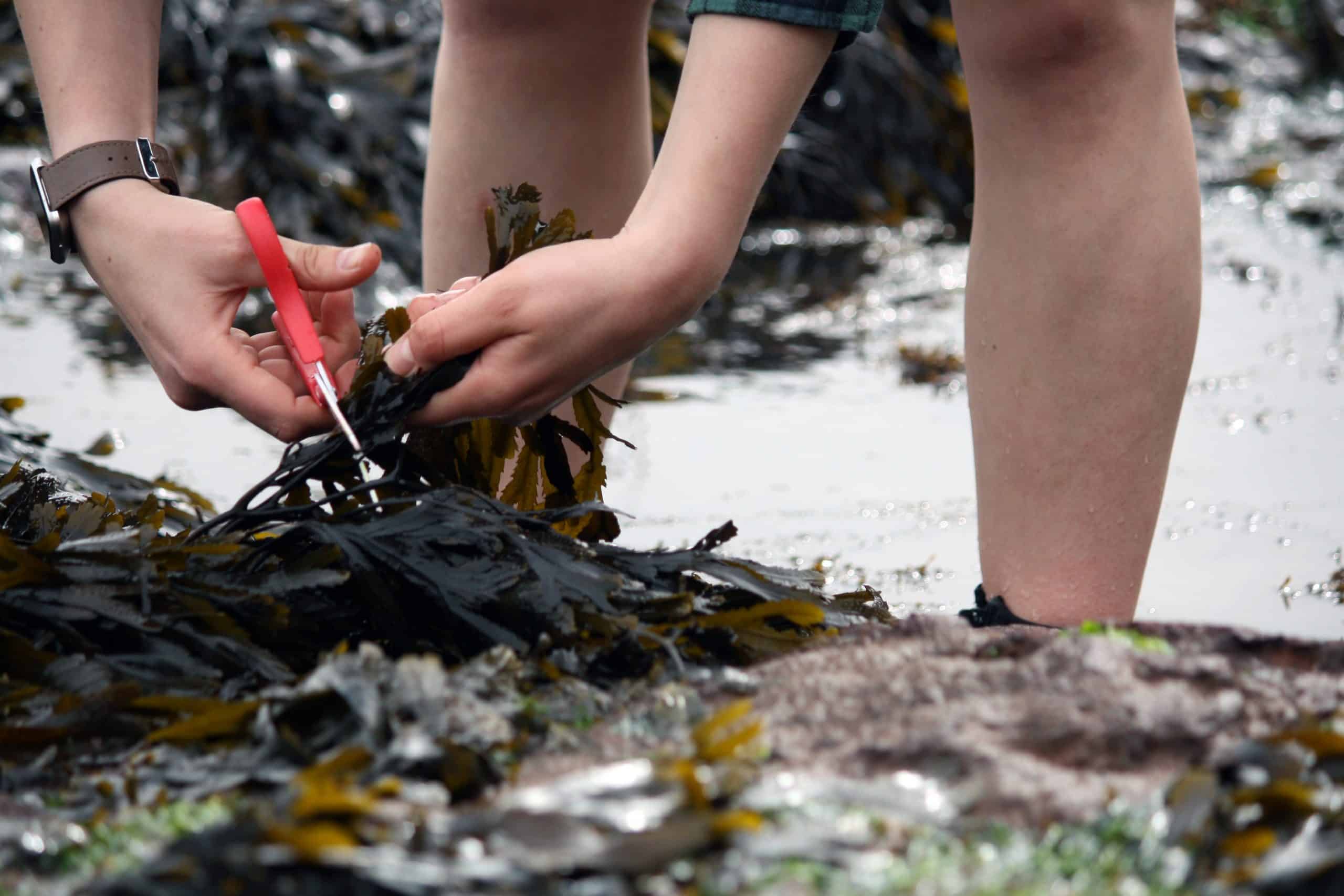 ---
Ellie Hattrell - who knows a thing or two about the East Devon natural environment, seaweed and foraging, having studied these and grown up close by - is helping to develop the Ebbtides Seaweed business with new owner John Hammond and Tony Coulson, who originally set up the venture which is fully licensed by Natural England.
John is also the founder of Sidmouth Gin and Gin School, a small family-run gin distillery which – yes you guessed it – hand crafts several varieties which feature seaweed, including two Taste of the West award-winners, Sea Truffle and Seashore.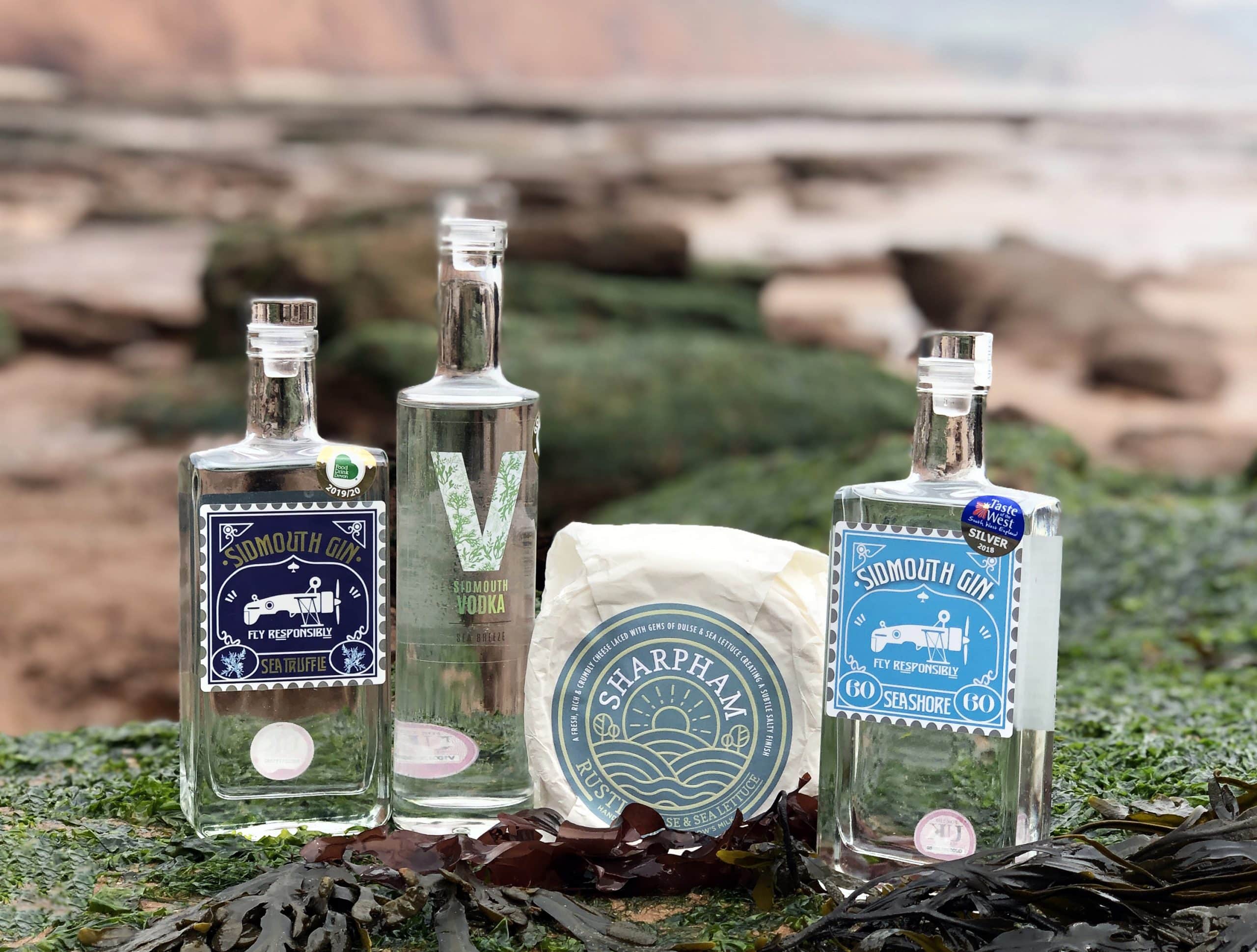 From their base at The Dairy Shop café and deli in the centre of town, Ellie and John are leading the way in this super-sustainable seaweed business and will soon branch out into completely natural bath and body treatments too.
Just as long as there is enough seaweed to go round guys! We need to keep making our lovely seaweed cheese.
Sharpham Rustic with Dulse & Sea Lettuce is a fresh, rich and crumbly cheese. Seaweeds are healthy and delicious and a really interesting alternative to salt, herbs & spices. The addition of seaweed gives a subtle, savoury, umami finish to the classic Sharpham Rustic. It is available in 1kg rounds from our website here, or by weight from cheesemongers and delis.
Click to find out more about Sidmouth Gin or Ebbtides Seaweed.
---