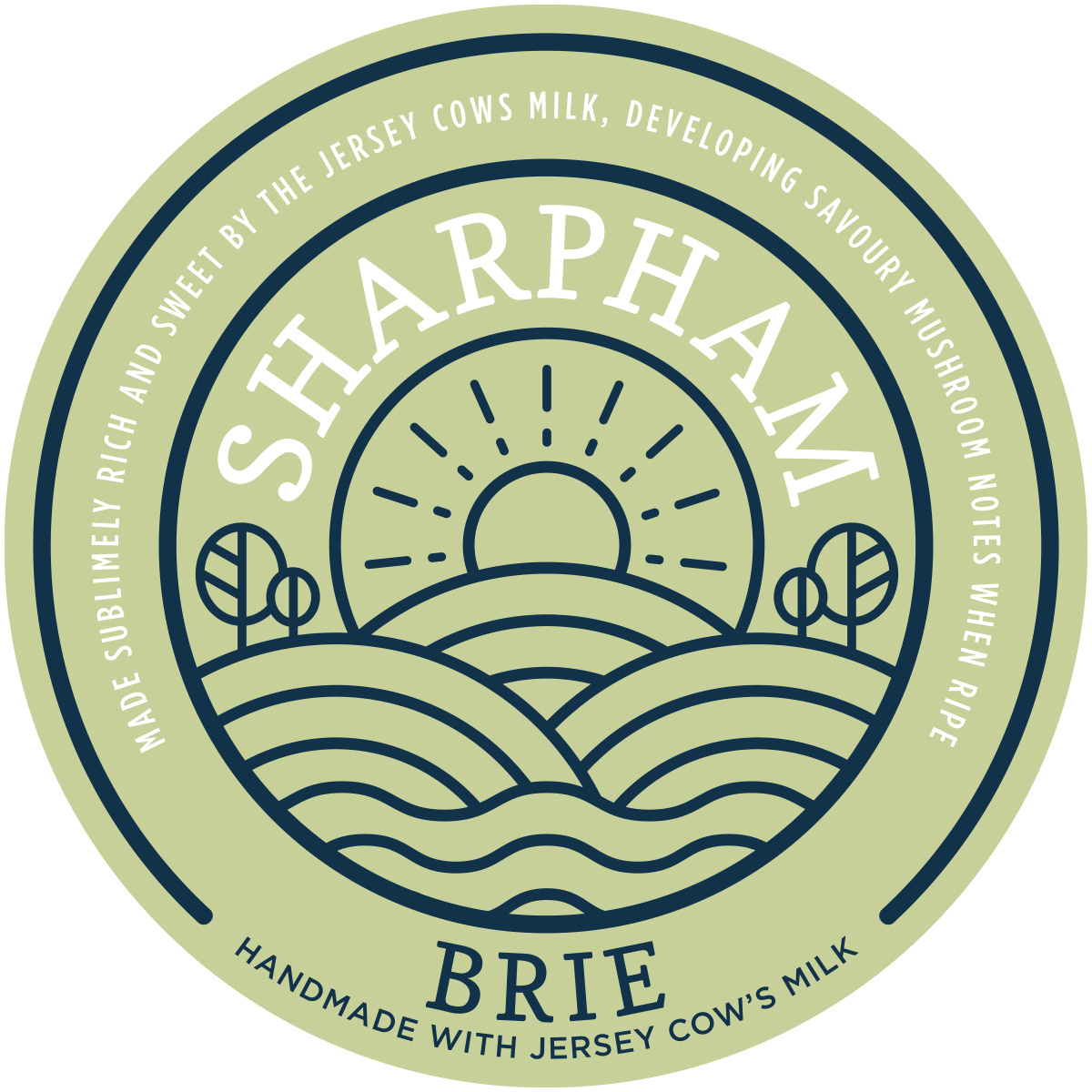 Made sublimely rich and sweet by the Jersey cows milk, developing savoury mushroom notes when ripe.
Handmade with Jersey Cow's milk
V
Vegetarian
P
Pasteurised milk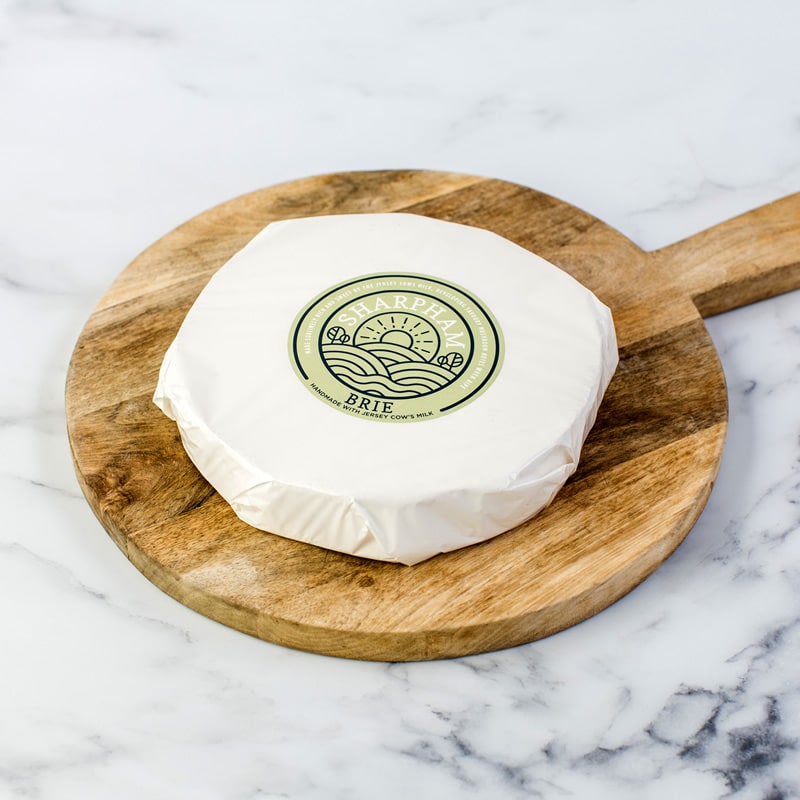 ---
Inspired by Maurice Ash, Sharpham Brie is more of a Coulommier style cheese and has been handmade
to our own recipe at Sharpham since 1981. Buttercup yellow with fresh cow's milk from our Jersey herd, is a mould-ripened cheese. Firm, rich and creamy when young, softening with mushroomy notes and a chicory finish with age.
Gold medal winner at the 2019 Food & Drink Devon Awards and Silver winner at the Taste of the West Awards 2021.
It is beautiful when baked, pivotal to a good cheese board, and pairing particularly well with our Ploughman's Hunters Elmhirst Ale chutney. The chutney compliments the rich and creaminess of the brie and its savoury aged flavour.
This English brie is versatile with its wine pairings, going well with The Sharpham Pinot Noir is light and delicate with wild strawberry and sour cherry characters. The red berry acidity cuts perfectly through the rich, buttery Brie and suits it soft and runny texture when ripe, also bringing out the chicory-like flavours in the cheese. But the most incredible pairing is with the first ever wine produced at Sharpham, which ironically pairs perfectly with the first-ever cheese produced, our Sharpham Brie. The crisp and clean acidity of the Madeleine Angevine grape in the Estate Selection perfectly cuts through the rich buttery flavour of the Jersey-milk Brie. The wine also has floral and meadow-like characters with help to elevate the grassy undertones in the Brie from the grass-fed Jersey cows.