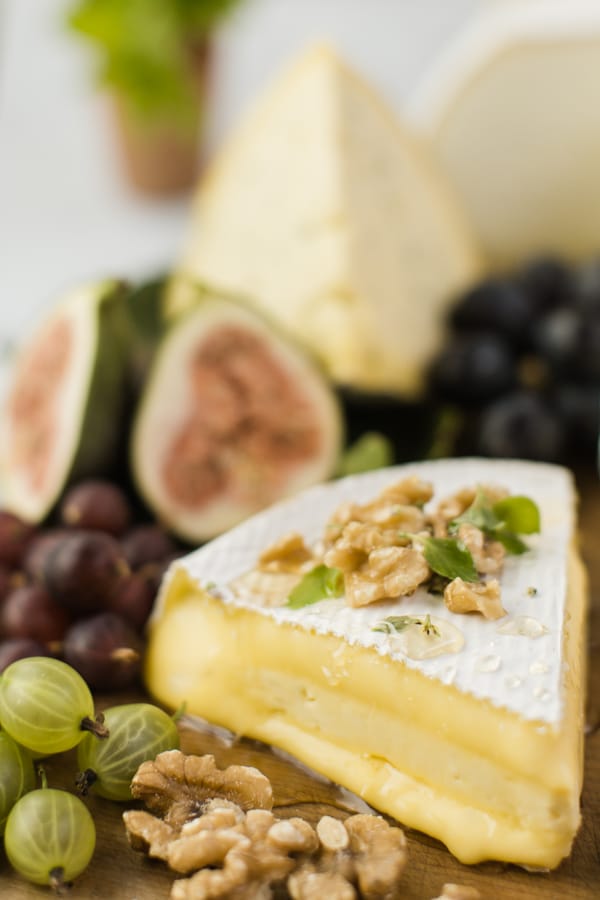 Sharpham Dairy's Greg Parsons is a self-confessed cheese obsessive. Here are his top tips to help guide your cheese and wine selection this Christmas.
How to pair wine and cheese...
Generally, creamy soft cheeses are sublime with a sparkling wine. It's a good rule of thumb to pair cheese and wines with equal intensity. If you're going for a cheese with a delicate character, don't over-power it with a full bodied red for example.
As you move onto complex, aged cheeses, look for bolder or even fortified wines to match. And the old saying also true – what grows together, goes together. For example, Sharpham wine and cheese are made along the River Dart and the particular terroir shapes products that pair exceptionally well together.
---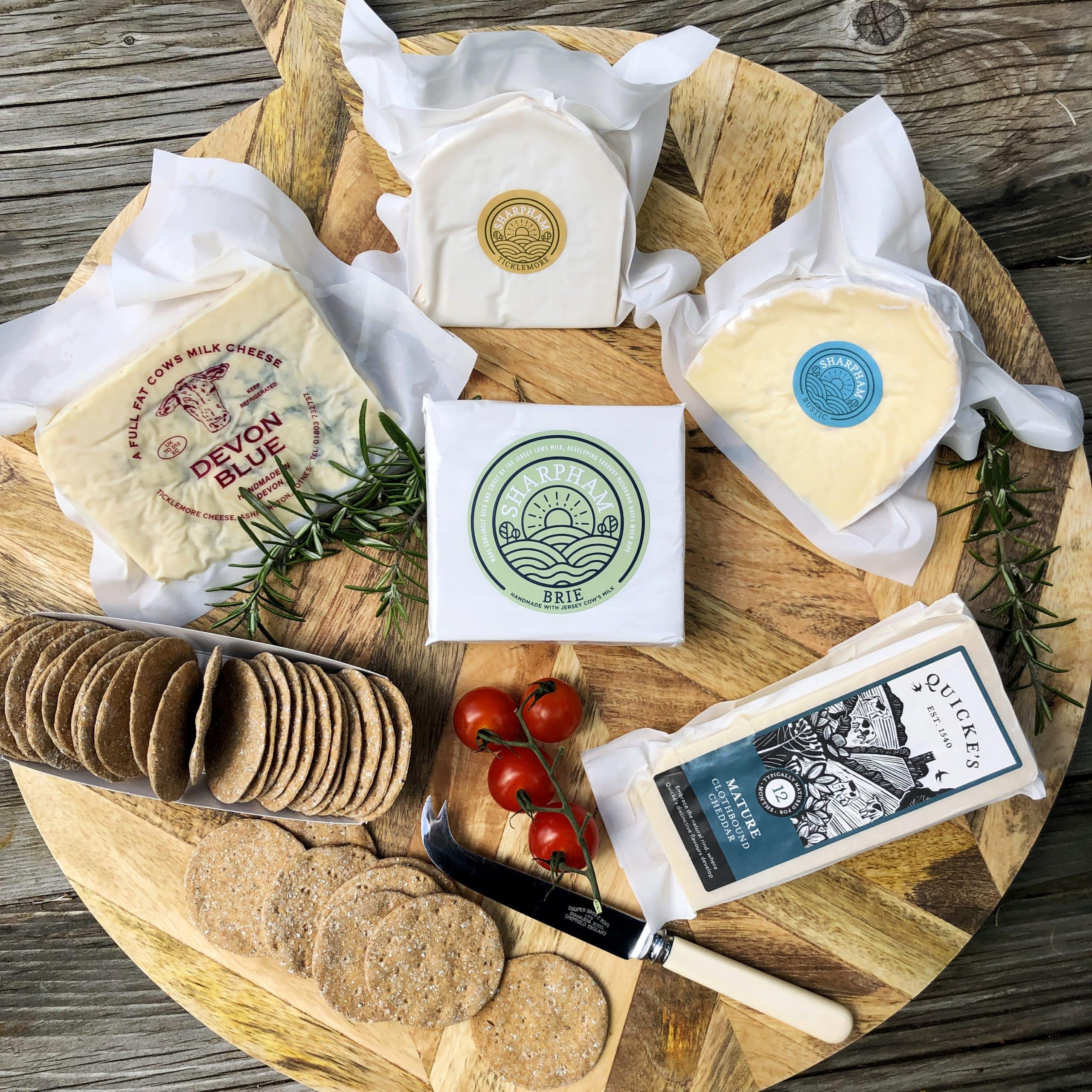 ---
How much cheese per person?
If cheese is included as part of a meal, we usually suggest allowing approximately 80g per person. During the Christmas period, however, dinner guests may wish to take a little longer grazing cheese with after dinner drinks, so you may wish to increase the amount to 150g.
What cheeses to go for?
Opting for a selection of textures and characters is a sure-fire way to please everyone. Looking for a blue cheese, a soft cheese, a cheddar and a goat's cheese is the traditional approach.
For example, we've gathered a great selection in our Essential Devon Cheese Board.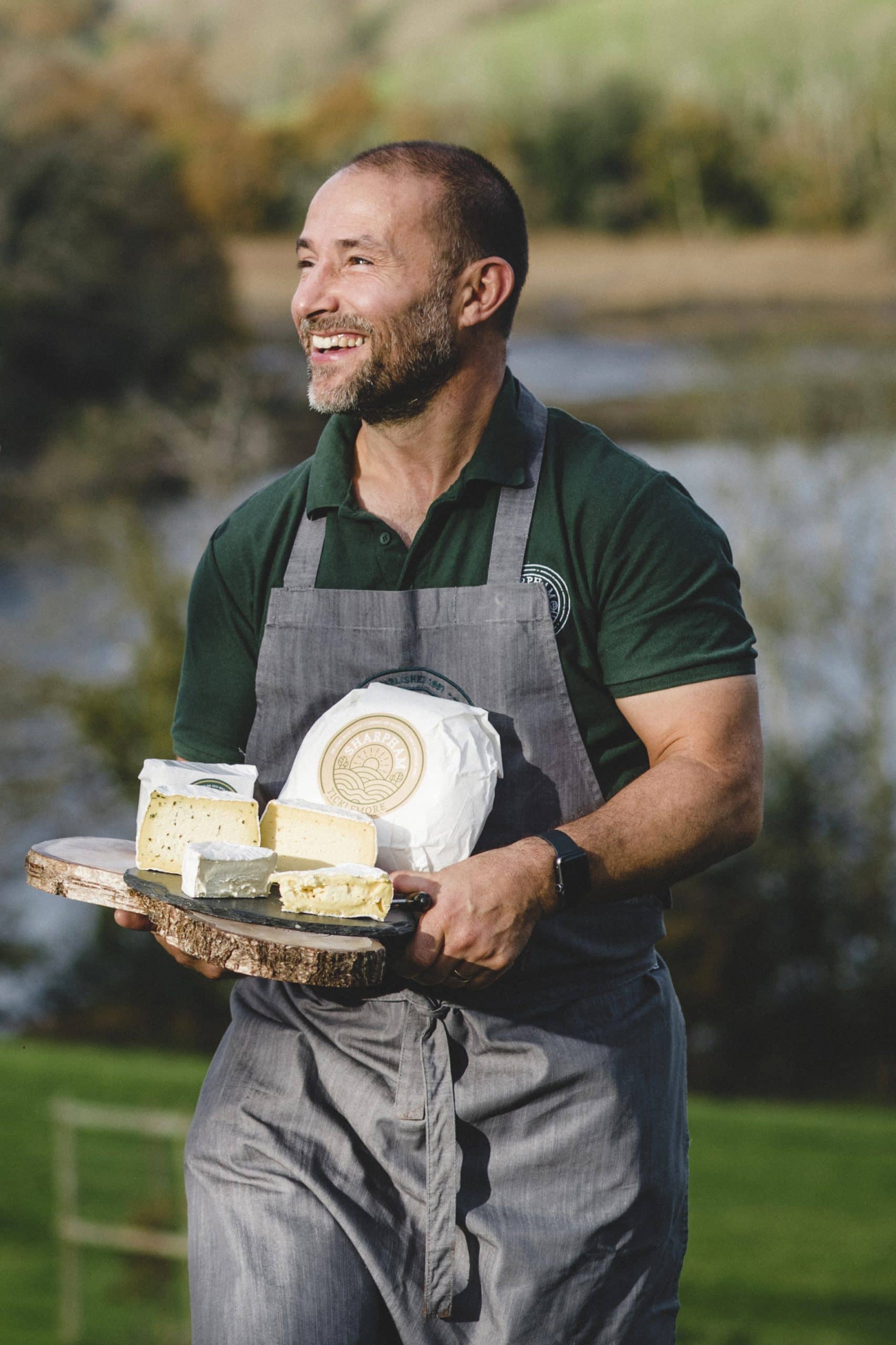 Top pairings for the Christmas season?
I love our Sharpham Savour paired with a malty sourdough, a drizzle of honey and Sharpham Wine Pinot Noir. The creamy, just-set texture and tangy finish lends itself perfectly with the full-bodied red wine.
Christmas is a time for popping open the bubbly, which I would pair with one of my favourites, Cremet. This soft, mould ripened goat's cheese is enriched with cow's cream and with its mousse-like texture, there's nothing else quite like it – it's a great talking point at a party. And a good brie is a Christmas cheeseboard essential. I'd pair our Sharpham Brie with something with a little acidity like apple or plums.
Final tips
Don't forget to take cheese out of the fridge an hour or two before serving to come up to room temperature and keep wrapped until ready to eat. Leftover cheese can be wrapped in wax or greaseproof paper and stored in an airtight container back in the fridge.
Do chat to your cheesemonger - they're often a font of knowledge and happy to introduce you to new cheeses, slice off tasters and help build your cheeseboard.
---