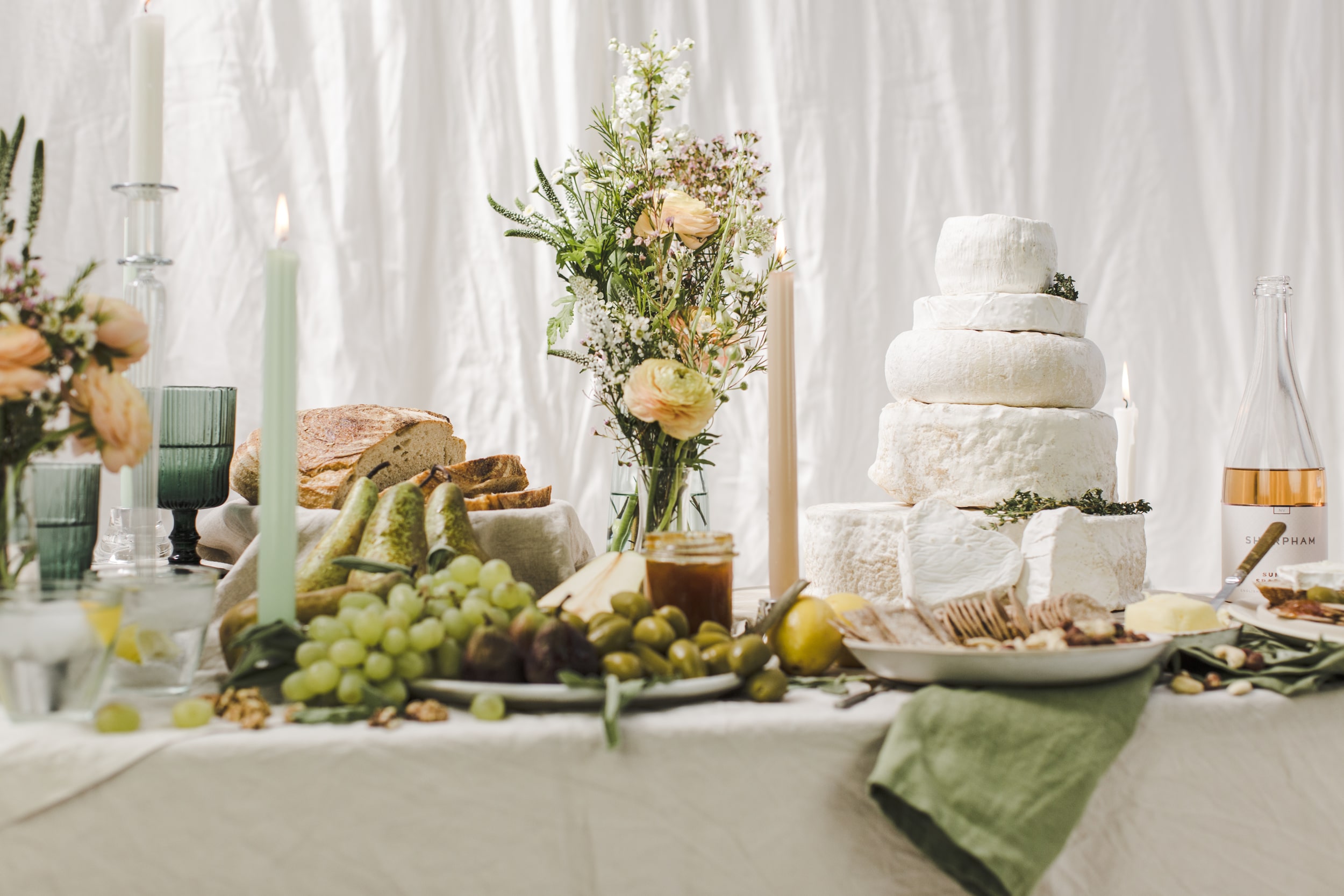 ---
---
There are so many ways that you can style your cheese wedding cake. One of the main features of a Sharpham cheese cake is that it is all white, so you have a completely blank canvas to put your own personal stamp on. You can add something to every layer, to the stack on the top, or in the center tier. You can have items cascading from one side to the other, or from top to bottom. Depending on what you choose to decorate, there are so many different options. Just make sure it's balanced visually. Groups of 3 items are a great way to make your cake visually appealing. Here are some different ideas on what you can use, to make your cheese wedding cake unique and personal to you both.
---
One option is to go floral. You can match your own floral colour scheme and use the flowers that you have within your bouquet to add splashes of colour. Remember with fresh flowers you don't want to use anything scented as it could taint your cheese cake. An alternative is to use edible flowers and there's a huge array of these to choose from that will look great. The Edible Flower Garden has an amazing online range. Edible flowers are a great choice, we have written a little bit about them here.. to give you some ideas. Please make sure you aren't using poisonous ones, you don't want to harm your guests! Dried flowers are another great way to add colour and texture and you can keep them as a memento after the wedding too.
---
---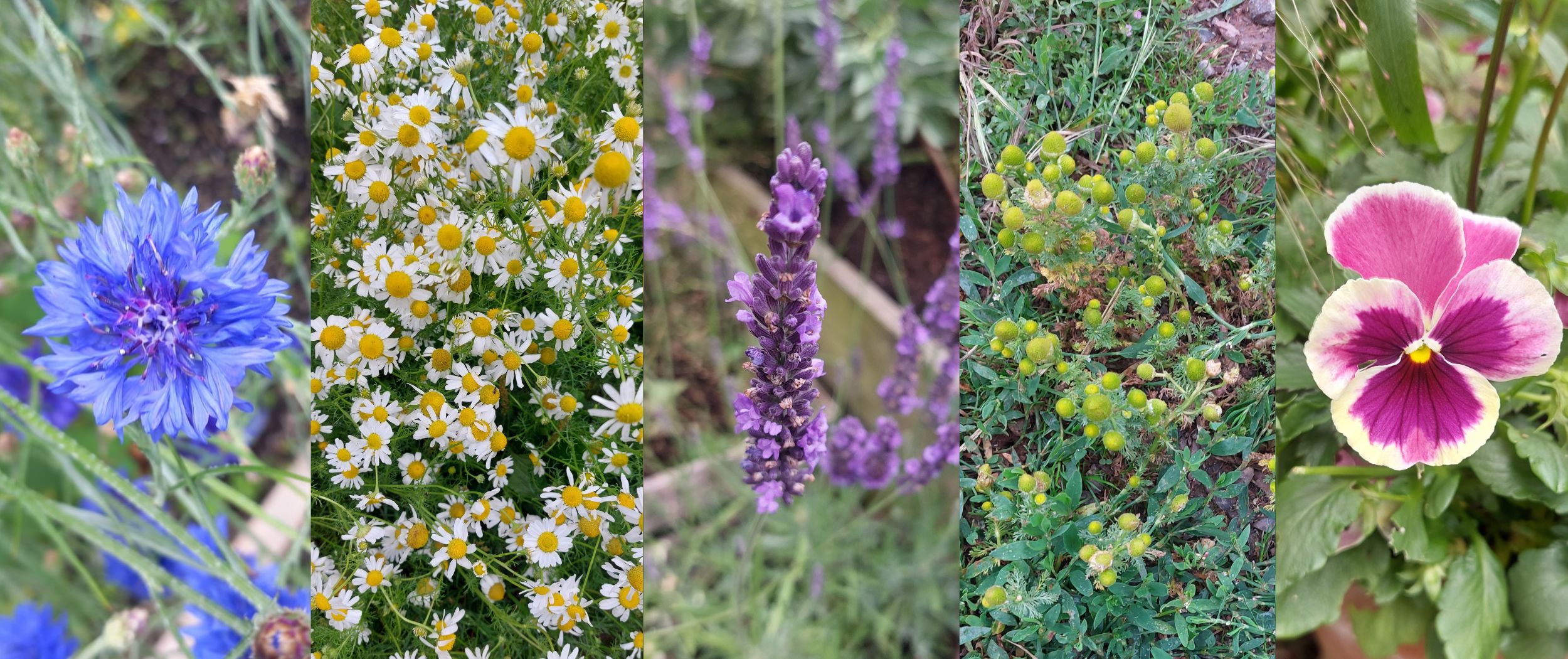 ---
---
Another idea is to keep it visually simple and just add green foliage. The white cheese tower will give a striking contrast to this. Eucalyptus, grasses or even succulents will all add different shapes and textures and they come in a whole spectrum of green shades.
Herbs are such a great addition to any cheese cake. They come in a variety of greens and shapes and sizes and aren't too big either, so can go in between the layers of cheese. We would suggest herbs that hold their shape once collected, so herbs such as sage and rosemary will work best.
---
Fruit is a great way of adding decoration to your cheese wedding cake, and has the added bonus of being both edible and pairing well with the cheese. When choosing between fresh or dried fruit it's best to think about how long you will have the cake out on display. Fresh fruit, especially fruit you have cut, might not look at its best if on display for long periods of time. Fresh fruit that does work very well though could include bunches of grapes, handfuls of blueberries, strawberries or ripe figs. Dried fruit will pose less of a problem and there are so many different colours, shapes and textures to choose from: for example, figs, prunes, cranberries or apricots. You can also buy or make your own thinly sliced oranges. Blood oranges look incredible. These together with thinly sliced apples can be slowly baked in a low oven or in a dehydrator. Piles of these in bowls next to the cheeseboard would be great for guests to nibble on.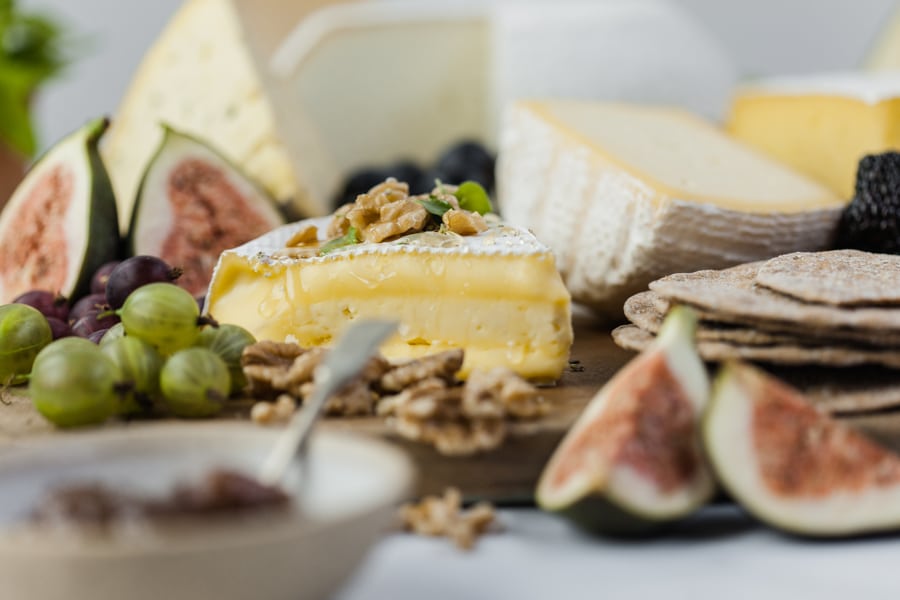 ---
Fabric or ribbons can add both colour and texture, satin, linen, gauze, raffia, silk or velvet. Whatever you choose can be personalised to your own colour scheme and aesthetic theme. You can also use confetti cannons or sparklers or fountain candles on top of your cake for that added extra sparkle and an element of surprise for your guests.
---
Once you have cut your cheese wedding cake and have taken those special pictures, it will be easiest if you ask your caterers to put each layer of cheese on its own board. Guests can then decide which cheese they want to try and cut a slice for themselves. We recommend adding a little name card to each of the cheeses so that people know which delicious artisan cheese they are eating. This will also help guests who have any special dietary requirements.
Crackers
and
chutneys
can also be added at this point.
Take a look at our Sharpham wedding celebration cakes
---