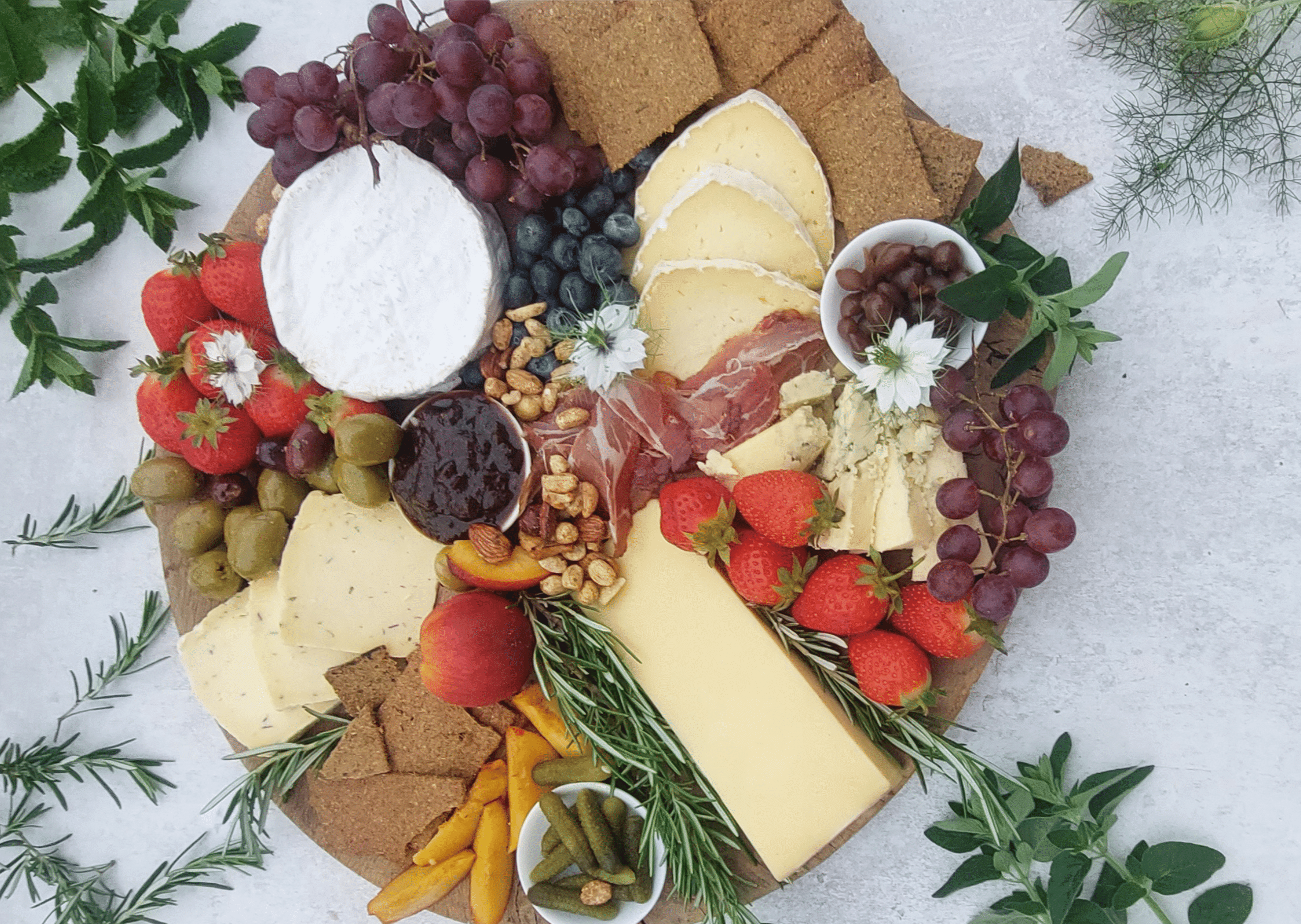 Learn how to make the perfect summer cheeseboard
Now the nights are longer, and that sunny space on your patio is crying out for an evening spent with friends, why not try something different? Forget the usual BBQ; instead, try a delicious cheeseboard together with a bottle of something light and refreshing … a cheese and wine night for your friends or wider family. At Sharphams, we have come up with the perfect mix of cheeses for a summer cheeseboard together with some tips on styling to make your evening extra special. and wow your guests.
---
Start with the board. You can completely change the look and feel of the offering by your choice of a cheeseboard. Circular boards are particularly good for sharing on a round table but consider other shapes too. We have gone for a lovely oak cheeseboard, as your guest picks away at the board, it will reveal a beautiful board underneath.
---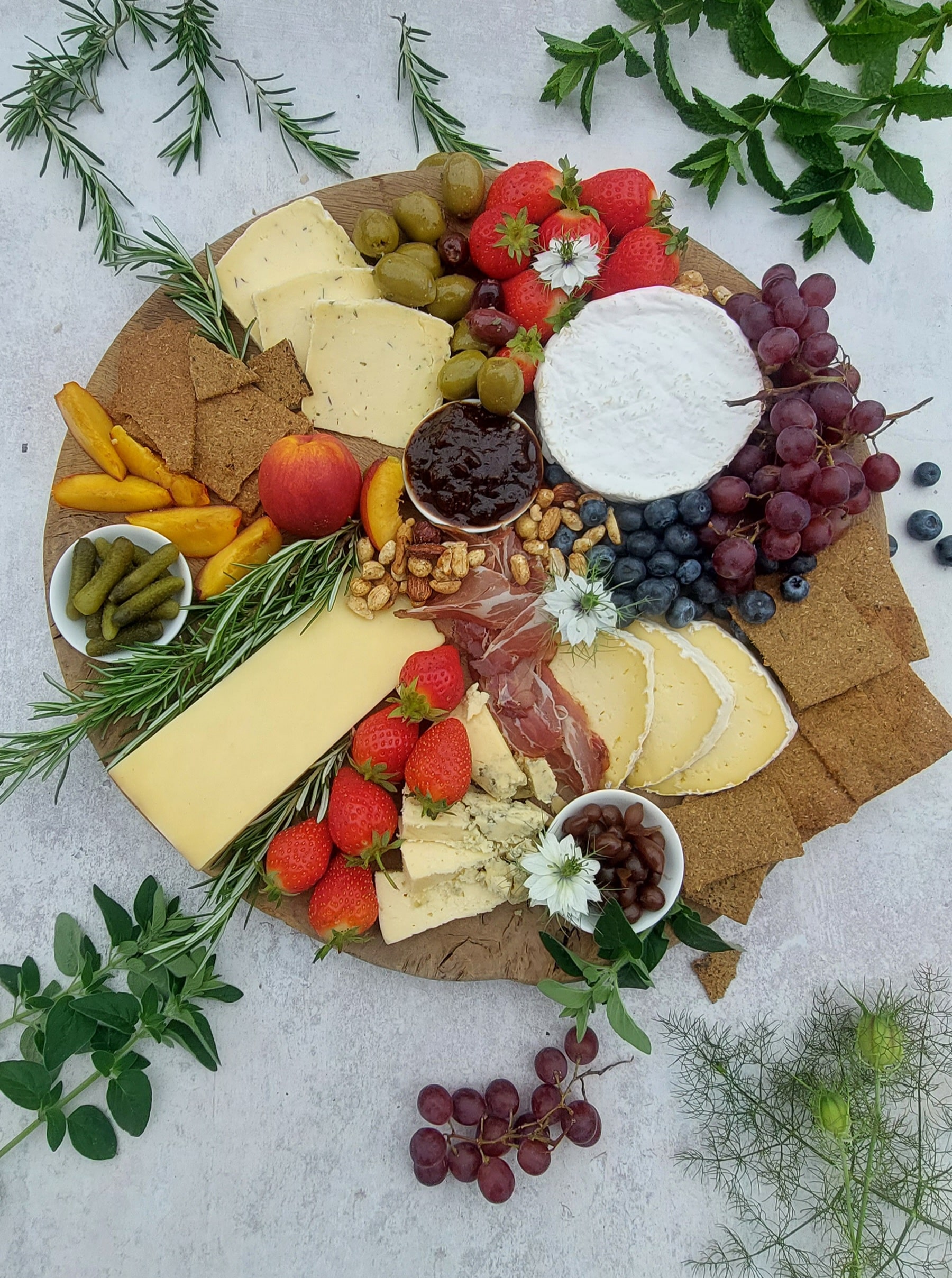 You want to start with the crowd pleasers for the base of your cheeseboard and then if you are feeling adventurous or are feeding a bigger crowd, you can add some more of the unusual cheeses, real conversation starters! For the core cheeseboard, you'll need a soft, a blue, a hard, and a goat's cheese.
For the soft element, we would recommend our
Sharpham Camembery (V).
Our Camembert has a lovely luscious yellow hue from the Jersey cow's milk we use and a creamy depth of flavour.
For the blue addition try
Devon Blue (V)
. This is made by Ticklemore Dairy in Totnes and is just a stone's throw from the Sharpham Dairy. It's an unpressed, French-style, blue cheese, with no rind. The flavour at four months old, when it is flinty, minerally, and light with a subtle blue taste, is perfect. A great cheese for the
summer cheeseboard. For the Goat option, which isn't always everyone's favourite, why not try Ticklemore Goats Cheese (V) It's made using pasteurised Devon goat's milk to create a semi-hard goat's cheese with a beautiful stark white colour and crumbly texture. It leaves a delicate herbaceous hint on the palate with a citrusy finish. This goat's cheese is much more subtle than many goat cheeses, so is great for the summer and for those less adventurous guests. For the Hard cheese, you can't go wrong with a wedge of cheddar.
Quicke's
, Devon- made clothbound Mature cheddar has a great depth of flavour and goes well with chutney. For that something different conversational piece, why not try
Sharpham Rustic with Dulse and Sea lettuce
? This is a beautiful cheese specked with green and red flakes throughout, it has an incredible umami finish and will get you coming back for more.
---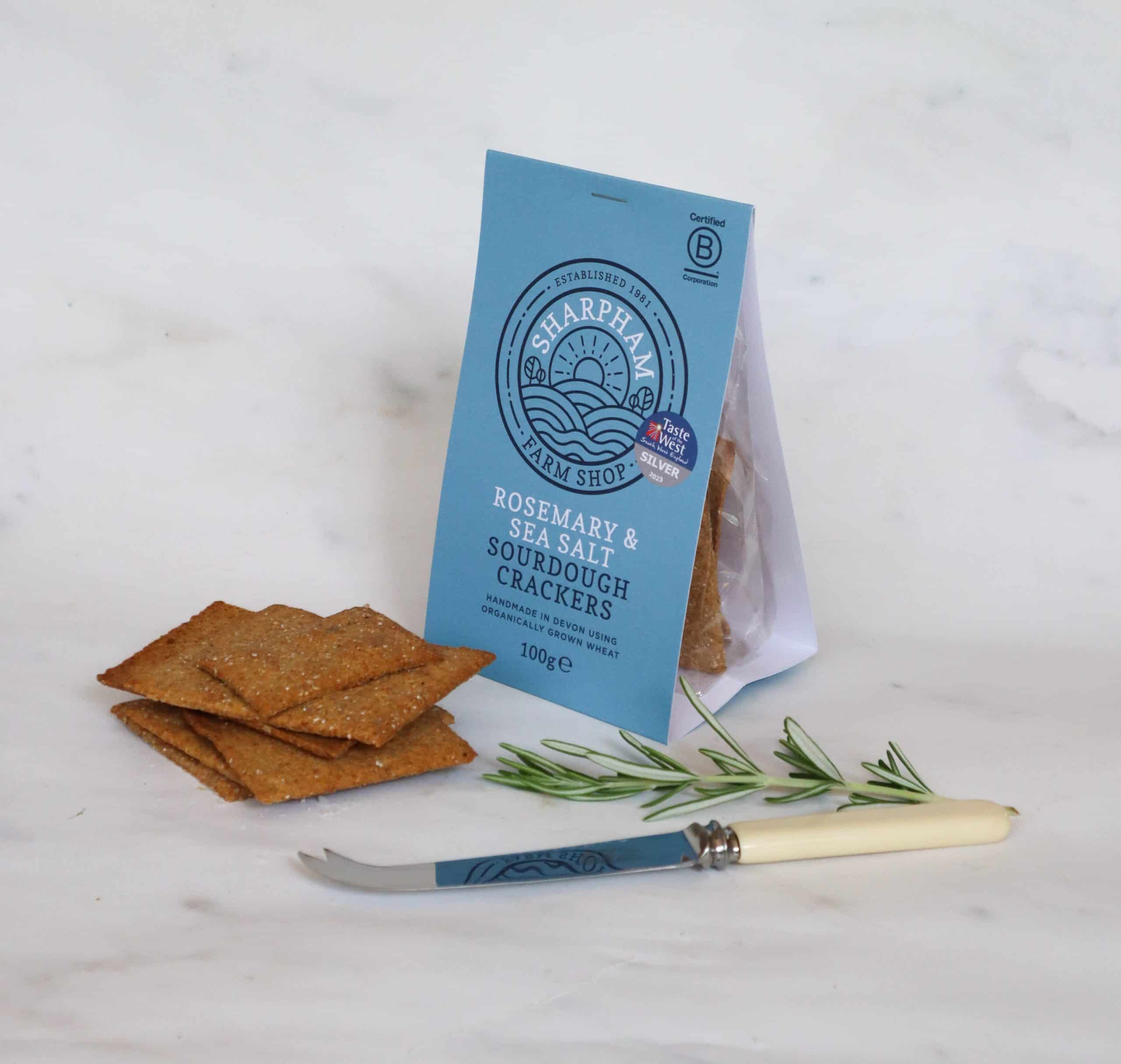 ---
Good crackers can be the perfect base for any cheese. Choosing a couple of different combinations will look great and will help to break up the board by adding a different element and texture. We have two incredible crispbread varieties made for us at Sharpham, by The Fresh Flour Company: the
Original
and my favourite, is the
Rosemary,
which is subtly fragranced and has light green speckles These artisan crispbreads can be broken into interesting shards, a bit different from your ordinary uniform cracker shape.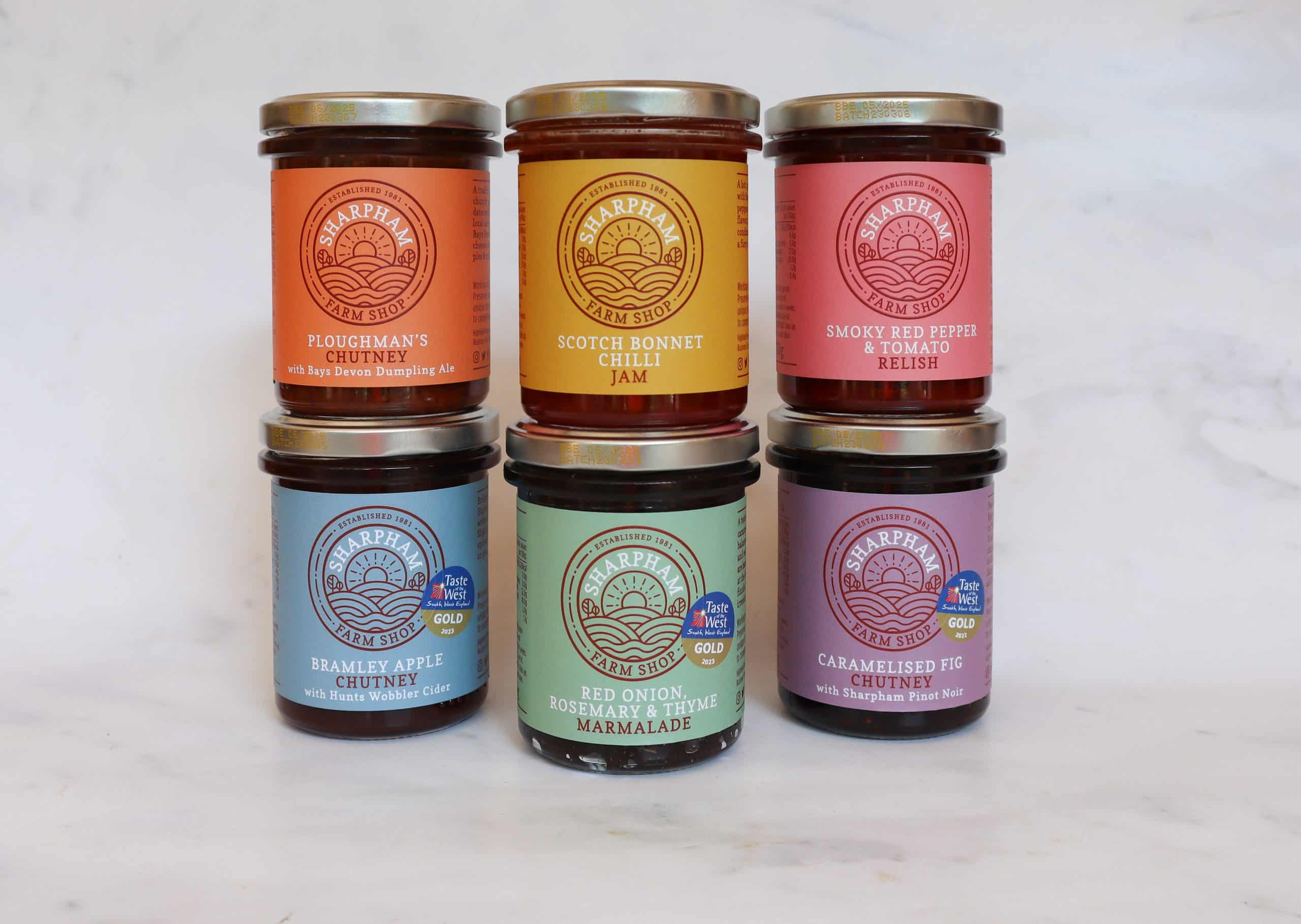 ---
A couple of carefully selected chutneys will help break up the appearance of the board and enhance the flavour of the cheese. At Sharphams, we have come up with the perfect chutneys to pair with your cheeses. They will add a different element of colour, texture and flavour but won't overpower the cheese
Sharpham's Ploughmans Hunter's Elmhirst ale Chutney is a traditional chutney with chunky veg, raisins, dates and a good measure of local ale from Hunter's Brewery. This pairs particularly well with the Brie, cutting through the richness of the cheese and of course a cheddar. For a pairing with a herby cheese, try our Red Onion, Thyme and Rosemary Marmalade. It has a delicious sticky texture and goes particularly well with Ticklemore goat's cheese. Spoon it out in little pots and position it in between your cheese for a lovely visual effect.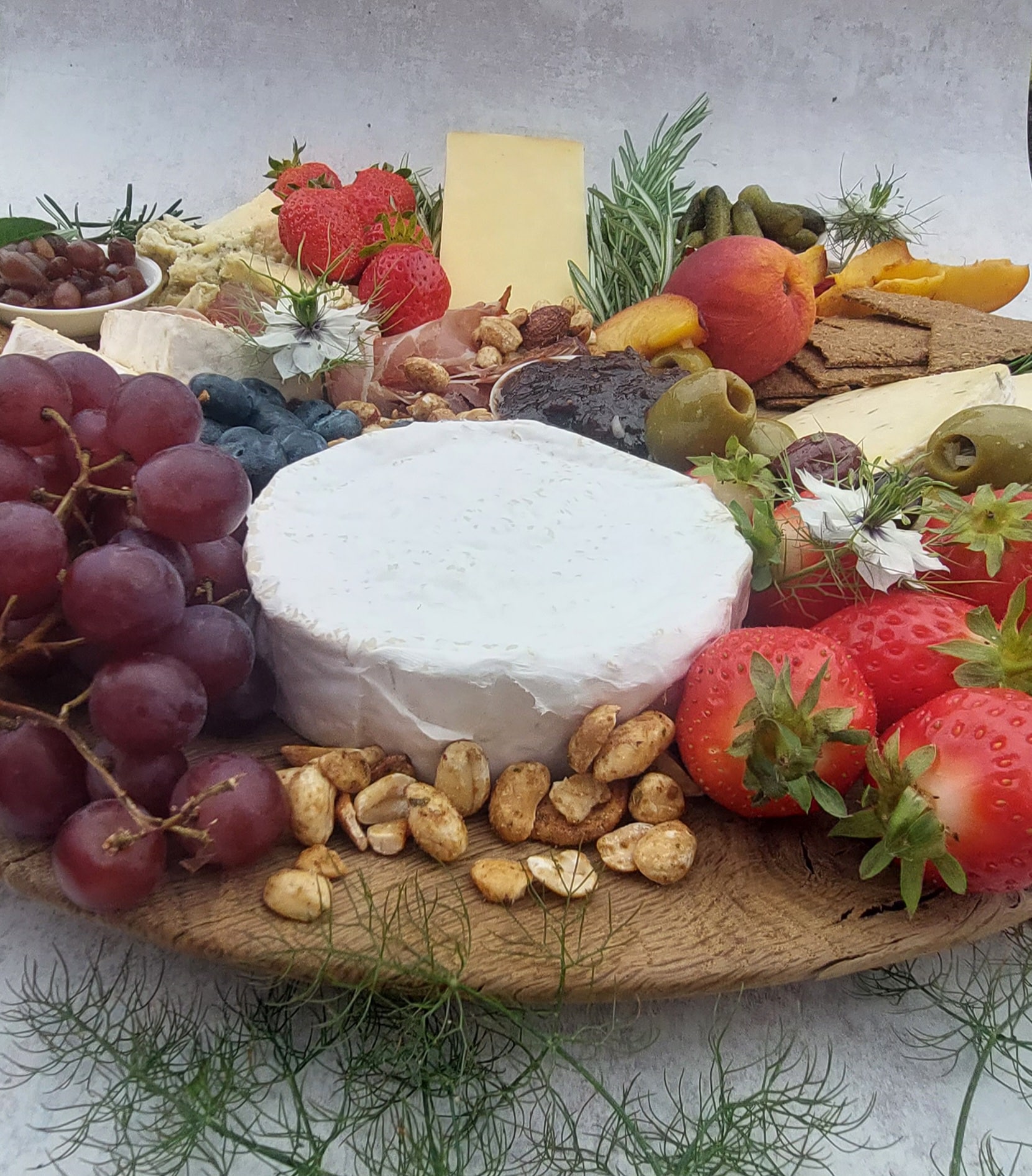 ---
In the summertime, it's great to add fresh fruit to your cheeseboard, especially berries and stone fruits. For example, ripe ruby-red strawberries will add a lovely depth of colour to the board. Sliced, fanned peaches or nectarines are also great, as are little heaps of blueberries and grapes. They all add another element of shape, texture and colour.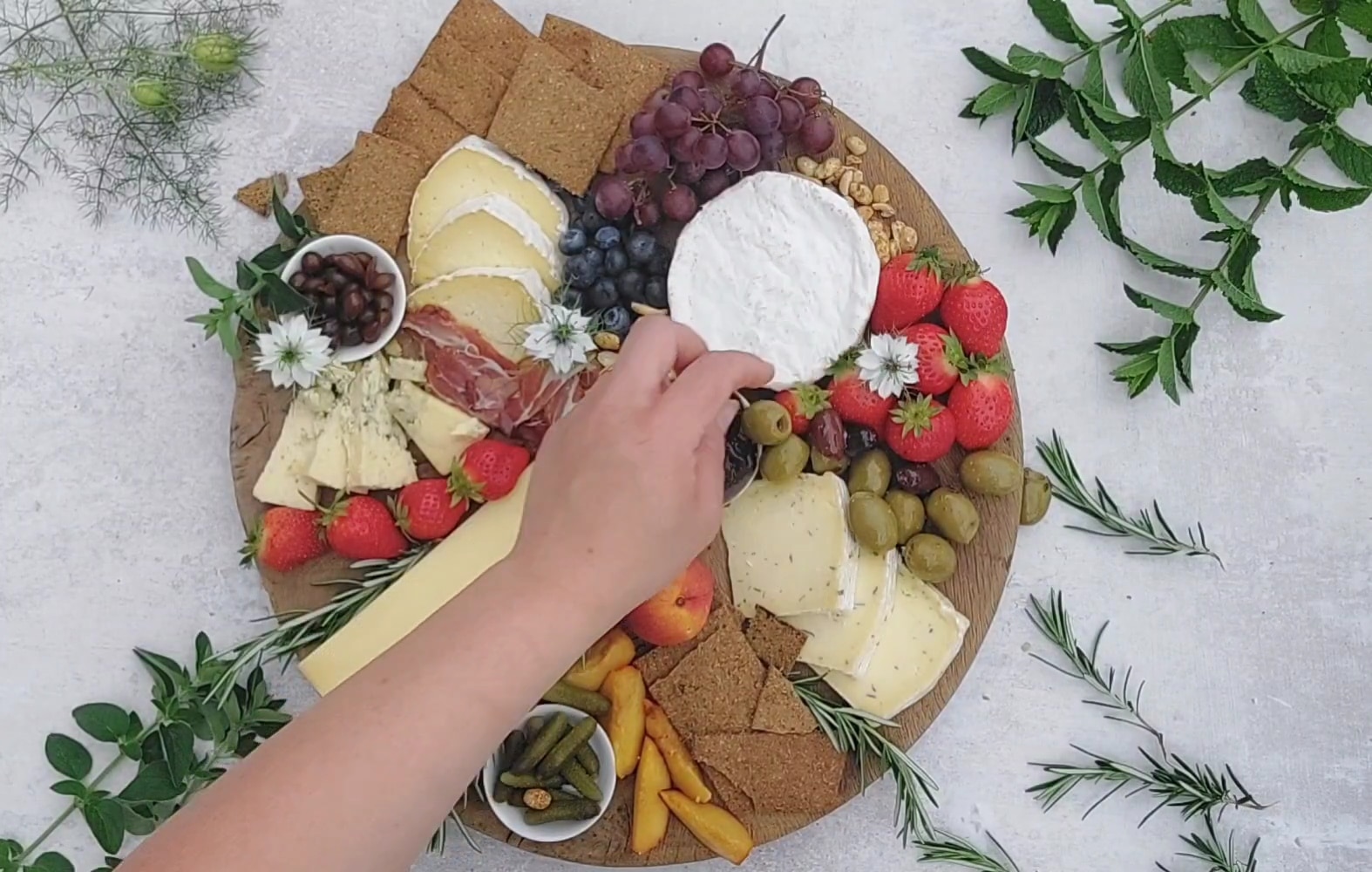 Adding a scattering of nuts such as almonds and hazelnuts and/or sprigs of fresh herbs like rosemary, basil or sage will all help to bring the whole board together. No one will be able to resist such a feast for the eye and the palate! Enjoy your beautiful cheeseboard with a glass of something chilled, like a Hunts
cold Cider or a glass of
Sharpham Pinot Noir Rosé
, and soak in the summer sunshine. And if by chance it rains this will all taste and look equally good inside!!
---